Hey guys,
Hope you had a great weekend. I have been busy with my assignments all week so I spent my Sunday went resting, cooking and eating. 😀 I made scrambled eggs with veggies, flavoured with Italian seasonings for brunch and then chicken sandwiches with mayonnaise, cheese and veggies in the evening. Not to forget, adrak wali chai (ginger flavoured tea) to regain my strength after an exhausted week.
After having a strong ginger tea I'm all fresh and ready to write something. So here I'm sharing with you all what I got in My Envy Box April 2017.
The theme this month is #workhardglamhard and to match the theme the box is in maroon, printed like a work bag.  I really like these beautiful boxes. These are quite helpful to store makeup, jewellery, etc. In fact I have decided to send my Instagram and Facebook giveaway prizes in these boxes.
Along with the box, I like the products too.
What I Got In My Envy Box April 2017
1. Ruby's Organic Lipstick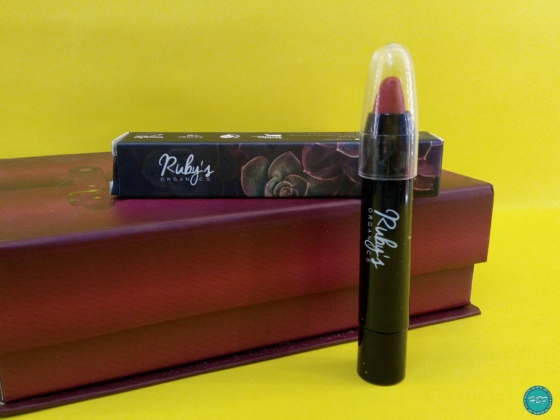 The first thing and my favourite one in the box is this beautiful coral-red lipstick from Ruby's Organic. Such a pretty color it is. Something which will suit almost all the skin tones. It is in the form retractable crayon and the shade name is brick. The lipstick is worth Rs. 990/- for 3.7 grams.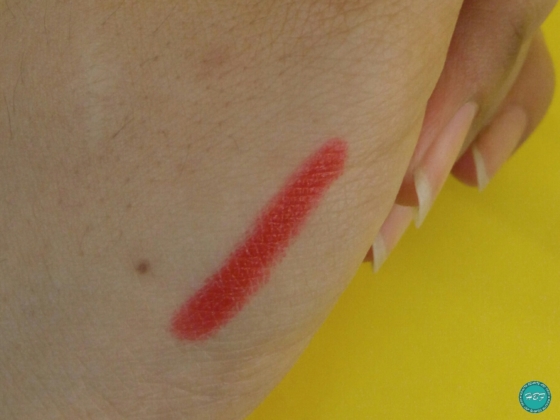 Swatch
It is an organic lipstick, free from parabens and petroleum. It is quite pigmented, comfortable on lips and has a semi-matte finish.
2. Organic Mill Foot Soak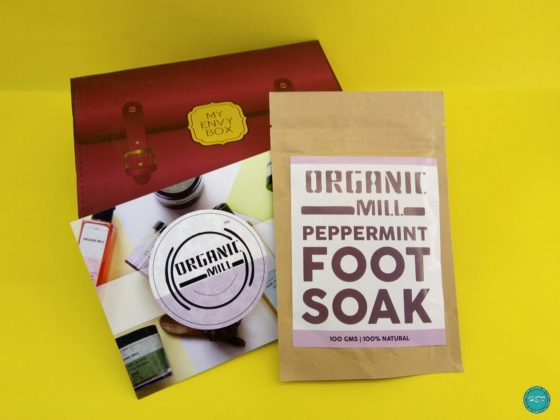 Next is this foot soak from Organic Foot Soak. It is a peppermint foot soak which claims to cool and refresh tired feet. I didn't use this one so can't comment on this. This is a full-sized product of 100 grams priced at Rs. 250/-.
3. Kinetics Nail Polish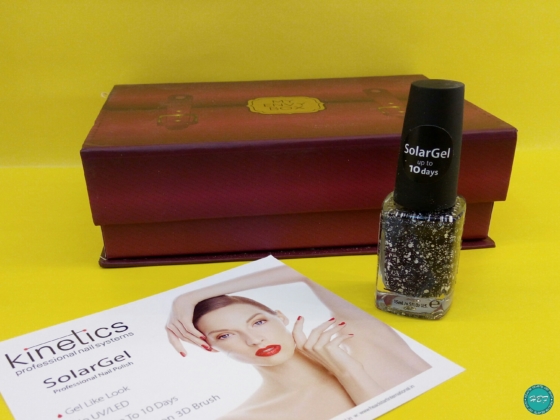 Another full-sized product is this Kinetics top coat. It is their solar nail polish which looks like gel and stays for 10 days. Price is Rs. 475 for 15 ml.
4. Tvakh Glow Water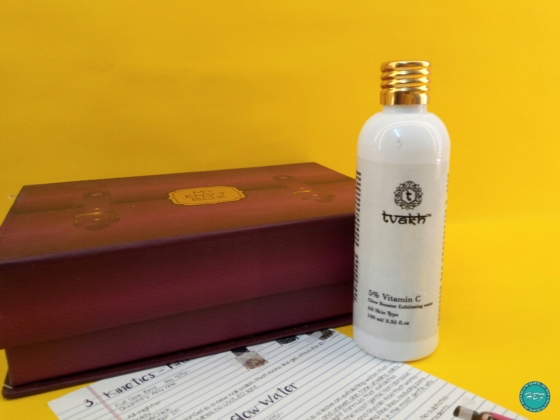 This is an exfoliating water, something I have seen for the first time. This is a leave-on product that exfoliate dead skin unveil glowing and radiant complexion. The box contain 100 ml bottle priced at Rs. 425/- whereas the 200 ml bottle is of Rs. 525/-.
5. Kronokare Body Lotion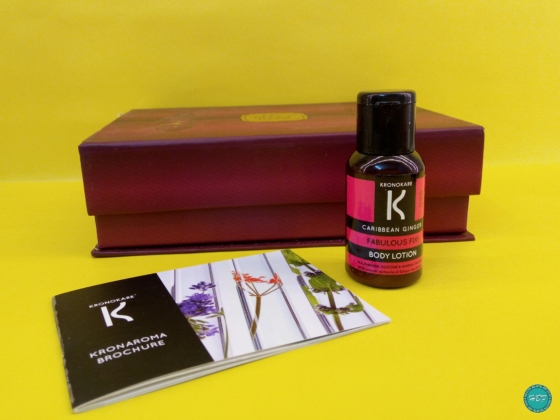 Lastly, I got this 30 ml (price Rs. 90/-) sample of Kronokare Caribbean Ginger body lotion.
That's all I got in My Envy Box April 2017 edition. I think the products this time is good, although not luxury but still better than the previous boxes. You can get your box here.
For more such reviews, follow Health Beauty and Food on Facebook, Twitter, Google+, Pinterest, Instagram and Linkedin. You can also connect with me on Snapchat.