I have this habit of washing hands many times a day with a hand wash. And I'm travelling, I always keep a sanitizer with me and use it as and when needed. But you know, using hand sanitizers that contain alcohol is dries your skin. This is why need to moisturise my hand quite often. Godrej has come up with alcohol free hand sanitizer, which is naturally driven, kills 99.9% germs and protects our skin.
This is not just another Hand sanitizer. It claims to protect us from germs for straight 8 hours without any break. It comes in a green, eye-catching spray which is 100% recyclable and it guarantees 200 spray. Sounds great, right? This is definitely going to be my next sanitizer.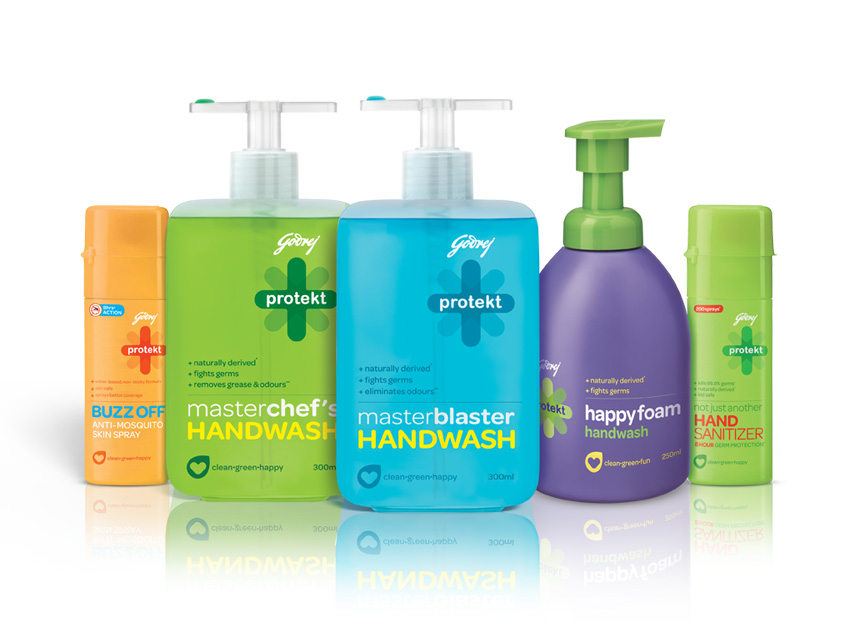 Apart from this sanitizer, Godrej Protekt has brought a range of liquid hand soaps and mosquito repellent that safeguards our family members against dirt, germs & mosquitoes. These hygiene products are safe for kids, gentle on skin & fight against germs for longer hours.
When it comes to hygiene, we all are keen about washing our hands properly. We also wish that our children follow these practices. So, Godrej Protekt has bought one of the best hand wash in India like HappyFoam Hand wash, MasterBlaster Hand wash & MasterChef hand wash. These liquid hand washes are soft on hands & tough on germs. With attractive packaging and pleasant smell, it is very easy to encourage children to use hand wash and cultivate this habit.
What else? Godrej Protekt Products are easily available online. Learn more about them here.
Have you tried any product from Godrej Protekt range? What do you think about this range?