Hello Everyone,
Merry Christmas to you all! I know I'm probably the last person to review my Fab Bag December 2015. I have recorded the review video as well and you won't believe editing is pending since more than a week.
Anyway coming to today's post. This time we were allowed to select the bag of our choice and I selected this Valentine Fab Bag's Bag. It is a cute heart-shaped black textured bag with chain handles. Bag is of good quality and quite spacious to store stuffs.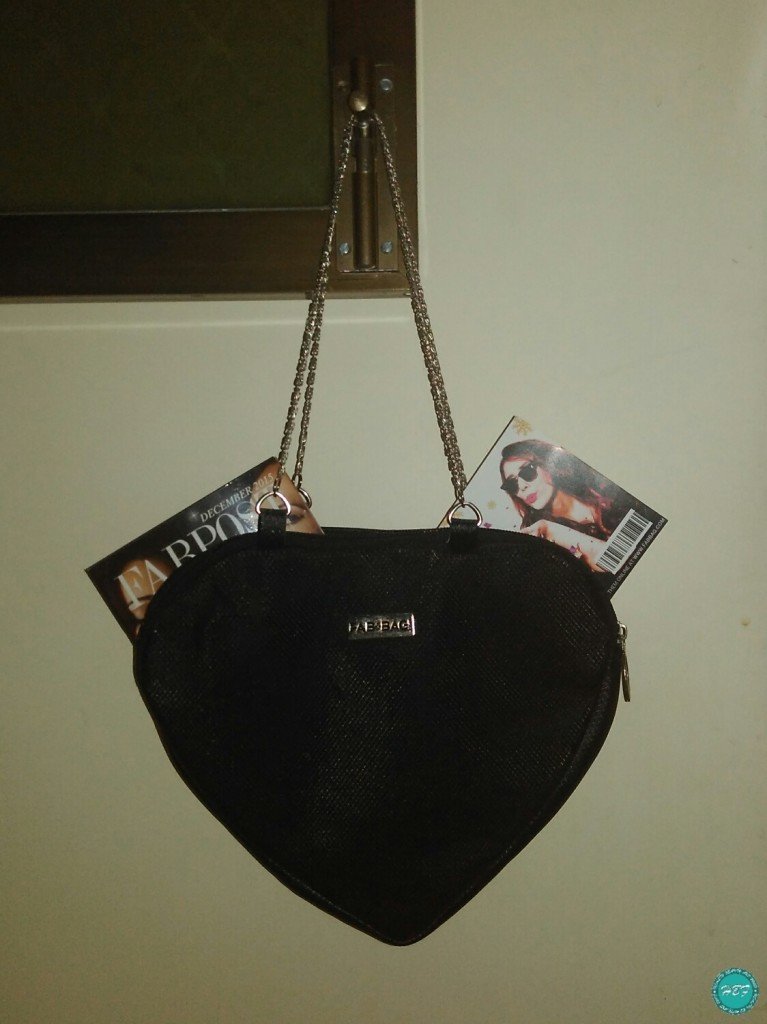 Lets see what all products I got in my Fab Bag December 2015 Party All Night:
1. Just Herbs Rejuvenating Beauty Elixir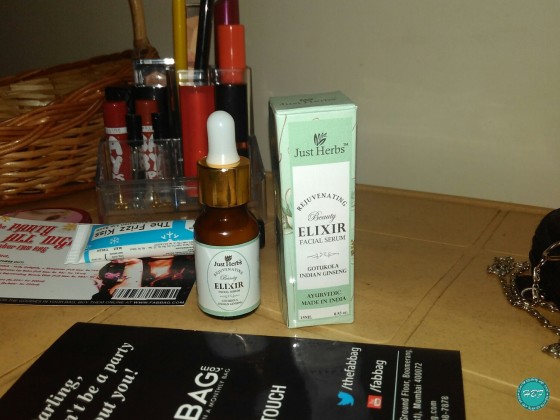 Along with the bag we were allowed to select one product of our choice. And from the choices given, I have selected this beauty elixir. This is such a good product which shows result within a week of usage. I feel my skin is now brightened and blemishes reduced. It is a full sized product of 15 ml priced at Rs. 985/- which I feel is quite pricey.
2. Bioderma Sensibio H2O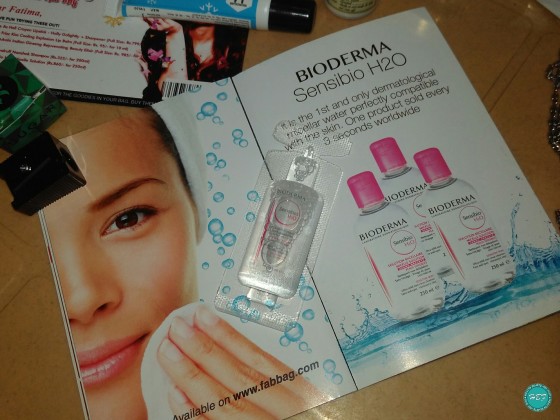 Bioderma is nothing new. Everybody is aware with its efficiency. Since I never tried this make-up remover, I'm very happy to receive this 10 ml Sample. Full size 250 ml Bioderma Sensibio H2O comes for Rs. 860/-.
3. Ayush Dandruff Nashak Shampoo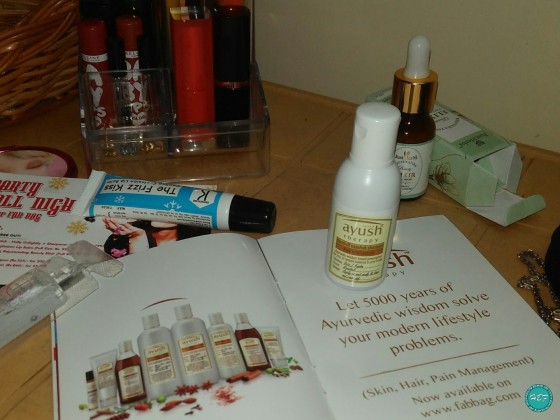 Next I got is this anti-dandruff shampoo sample which is apt for winter as we tend to dandruff in this season. I'm not someone who change shampoos often but I would like to try this ayurvedic shampoo. You can buy 200 ml pack of this shampoo for Rs. 325/- here.
4. Kronokare The Frizz Kiss Cooling Explosion Lip Balm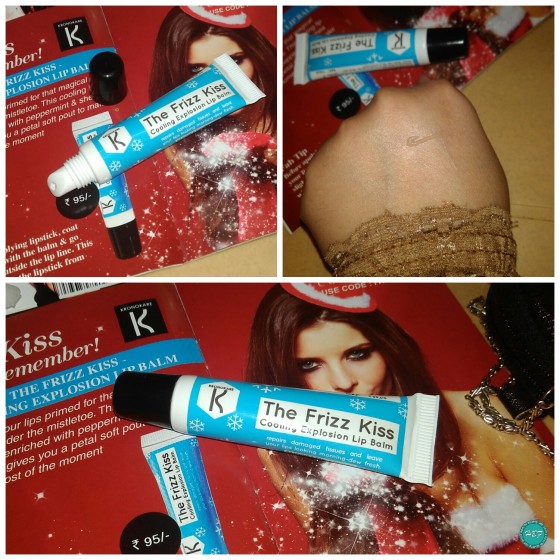 As the name says, this is truly a cooling explosion lip balm. It has a strong mint-y sort of smell and once you apply it you feel a blast of cooling sensation. This is a new launch of Kronokare and I'm happy to see this in my Fab Bag December 2015. Its a full size product of 10 ml worth Rs. 95/-.
5. Sugar Matte as Hell Lip Crayon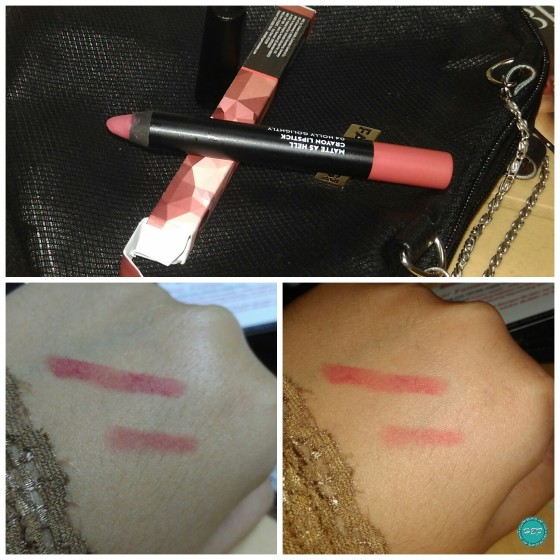 This is again a new launch from the brand I was expecting this to be in the Fab Bag. These lip crayons are launched in 4 color variants i.e. Red, Wine, Pink and Nude. They are named quite fancily. The one I have is called Holy Golightly which is a nude pink color. It looks beautiful on lips and I'm totally in love with it. This is again a full size product of 2.5 grams priced at Rs. 799/-. Oh yes, it comes along a sharpener too. (Bonus 😀 )
vid
If I give you one reason why you need to buy Fab Bag December 2015, it would be "Sugar Matte as Hell Lip Crayon". Why? Because these are just Fab and you are getting it for Rs. 599/- or less (depending upon your subscription plan) along with 4 other products. Do I need to say anything else? Get this bag here right now!
Update:
My Fab Bag December 2015 Video Review is up on my YouTube Channel. You can watch this video below: