Yoga in its many manifestations has become an integral part of Indian culture. The International Day of Yoga, announced by the United Nations, observed every year on 21st June for increasing awareness about its benefits, has already achieved remarkable success. A surge has been recorded in the number of yoga institutes in the country too.
If you are like those who have always associated yoga with twists and bends, it is the right time to shed your prejudice around this ancient technique and roll out your yoga mat. Yoga has so much more to offer than merely building a strong body. Need more convincing? Here are some good reasons that might make you want to inculcate yoga in your daily life: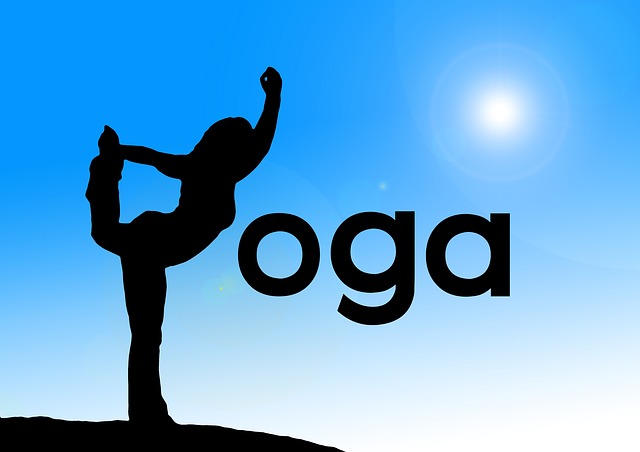 1. A great workout:
First of all, yoga is a wonderful workout for your whole body. You can adapt any yoga asana as per your level of comfort and flexibility. There are various fantastic yoga moves out there that are apt for every person and day.
2. Acts as an anti-aging treatment:
Aging is that natural phenomena which you can delay but not get rid of completely. You can, however, detoxify your body and keep it healthy. Yoga helps in cleansing the body inside out and rejuvenate it. It works wonders in treating wrinkles.
3. No age restriction:
There is no age bar for fitness and neither for yoga. It means, whether you are 6 years, 26 years or 60-years old, you can start doing yoga to stay fit.
4. Improve metabolism:
Those yoga postures which might look complex to you, in reality, are good for your immunity system. Combine your yoga with a good diet and healthy food habits, and voila, your metabolism rate improves.  
5. Gives flawless skin:
Yoga is not only about physical fitness, but it also flushes out toxins which in turn make your skin look radiant. Start doing yoga, and all your skin related issues are resolved.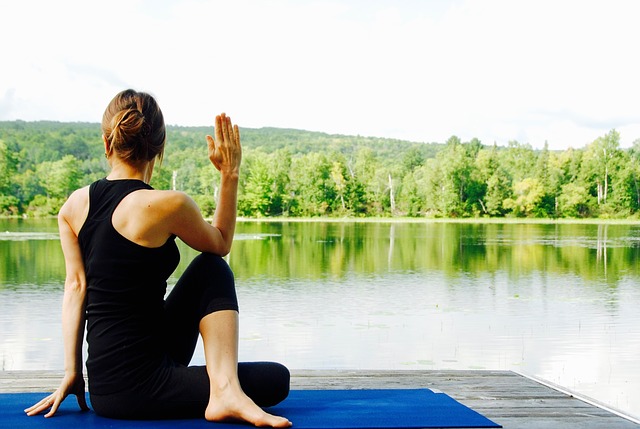 6. Releases tension and stres
Going to fancy gyms or running on a treadmill or hitting a punching bag can make you more aggressive and tired. Yoga, on the other hand, employs a number of relaxation techniques which, if you practise regularly can make you calmer. Along with releasing physical tension, yoga trains your mind to see a bigger picture and act diligently instead of freaking out. It empowers you to deal with life in a much better way and helps you to stay happy and relaxed.
7. Helps in improving posture:
Yoga can help you in developing proper posture since a lot of breathing positions need a straight back for the right impact. Most of us have started slouching and slumping, reflecting the figure of someone who mostly spends their time on the desk. This is where yoga comes to your rescue bringing you back to the right posture.
8. Prevent workout injuries:
Most of the yoga classes start with a reminder to respect your body. This basic ability to respect yourself will cut the incidences of injury while running or doing any other physical activity. Plus, well-stretched yoga muscles will help you heal and recover faster post working out.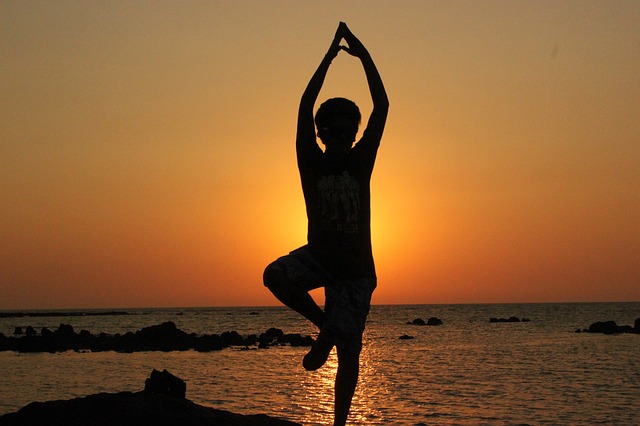 9. Calm your mind:
In amidst of a packed schedule, committing to the relaxed space of yoga is a sure shot way to rejuvenate all your senses. For instance, pranayama has been here for ages to pacify and tame the endless series of thoughts. It results in greater concentration and gives calmness that stays there throughout the day.
Yoga and Health Insurance
It is the growing popularity of yoga along with non-allopathic and Ayurveda treatment that various health insurance companies have also started covering the traditional wellness science in their different health insurance policies. It means, you can file a claim for your medical expenses incurred on yoga treatment. These insurers are offering coverage in both their individual as well as family floater covers. However, to get the coverage, one should buy a comprehensive health insurance policy which covers non-allopathic treatment also. In addition, the treatment must take place in the institutions recognised by the government or accredited by Quality Council of India or National Accreditation Board for Hospital and Healthcare Providers.
Furthermore, various insurers have started offering a range of benefits to their policyholders on the basis of wellness criteria as well. It means, if you have joined a yoga class for at least a year, the insurer will give you wellness points which you can use to avail those benefits which are normally not covered under a mediclaim policy, like:
Consultation charges

Diagnostic expenses

Medicine and drugs

Dental expenses

Wellness and preventive care
So here you have many reasons to do Yoga. It is time now to join a yoga class near you. If you are planning to do Yoga at home, there are many tutorials on YouTube to get started.
Read Next: How to Achieve Greater Body Confidence in 4 Easy Steps
Found this post helpful? Take a moment to share it with others.