If your network is faster, we will pay your mobile bills for life.
– Says our very own AIRTEL.
Yes, you read it correctly. If you have seen the new Airtel TVC, you must have understood what I mean. If you have not, I'm here to tell you everything.

Airtel, the best Network of India (and my favourite network too) has bought 4G in India. That too at the Price of 3G. No, I'm not joking. You pay for your regular 3G data and get 4G speed. Quick browsing, Instant chats, speedy video playback and downloading at breeze! This is what Airtel promises.
Excited about the new Airtel 4G? Want to try it now? It is quite simple. All you need is a 4G ready device, a 4G Airtel Sim Card and 3G data pack. Airtel has listed all the 4G ready devices on its site. Have a look at all of them here. You may select any of them if you do not have a 4G device. About the 4G sim card, you can claim it on Airtel Website.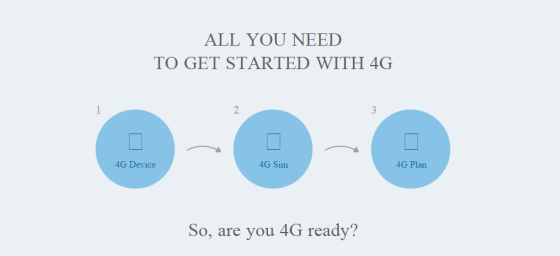 If you still haven't made your mind to experience the fastest ever Airtel 4G network, scroll up and read the first line of this article. The Airtel 4G Challenge is enough to convince anyone to port to Airtel. Either you'll get fastest network or you'll be free from paying your mobile bills. No loss at all!
So what are you waiting for? Claim your 4G sim now and experience the Fastest ever Network. Or if you wish, you can register for The Airtel 4G Challenge (Register here).
Being an Airtel user I'm very excited to experience 4G. What about you? Are you going to switch to the fastest ever network? Or you will be taking the challenge? I would love to know what you will be doing, so please tell me in the comments below.