Hey peeps,
I got My Envy Box May 2017 last Sunday and I'm here to show you what all things I received this time. This month's theme is 'Sip of Summer' and the print of the box says it all.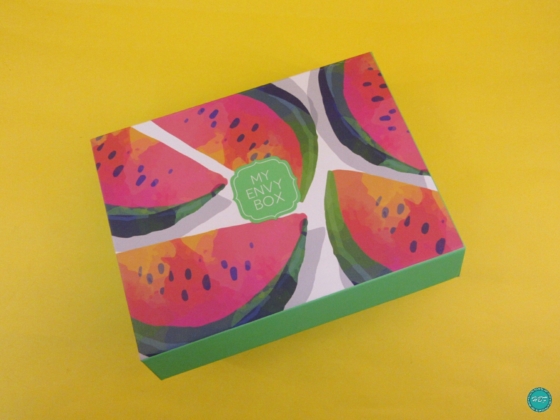 The box is green with watermelon slices printed on it. There are total 8 products in the box i.e. 2 full size products, one deluxe size sample and 5 tiny samples.
The Nature's Co. Mango Creme Body Wash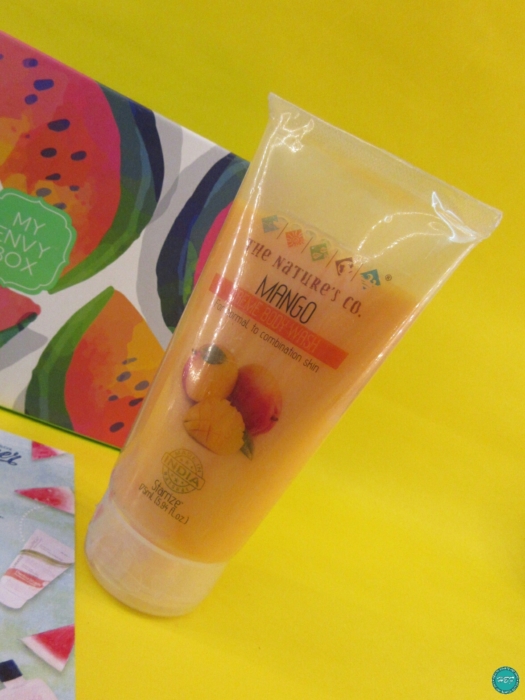 First thing in the box is this pulpy Mango Creme body wash. It is a deluxe size sample of 175 ml priced at Rs. 675. This body wash is rich in vitamins, minerals and anti-oxidants. I'm quite excited to try this out. Let me know if you want a review of this.

Cheryl's Dermashade Sunblock SPF 30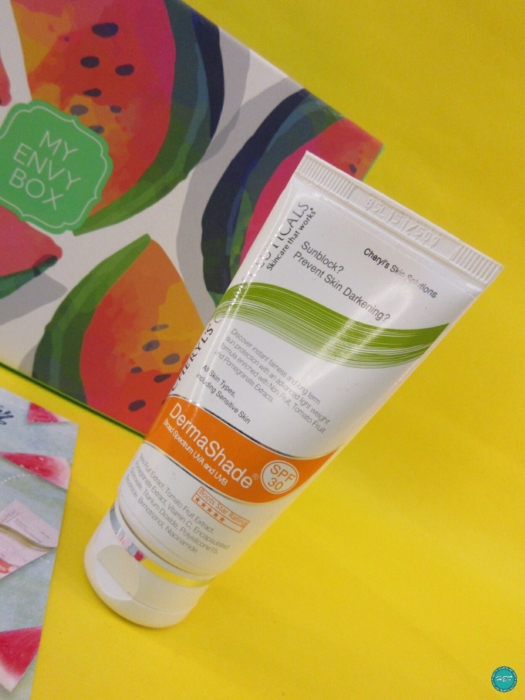 Next in My Envy Box May 2017 is this Sunblock from Cheryl's. This is made with active herbals extracts and claims to provide protection against both UVA and UVB rays. This sunblock is available in 3 variants, i.e. SPF 15, 30 and 50. I got the SPF 30 one which comes for Rs. 550 for 50 grams (full size) of product.
Fuschia Herbal Fusion Shampoo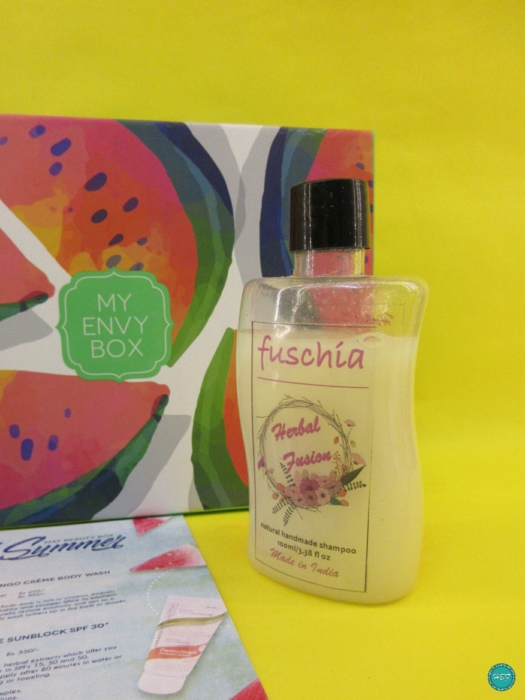 Another full size product is this Fuschia Herbal Fusion Shampoo. This shampoo is designed to help with hair loss and hair dryness. It is enriched with 9 herbs and helps to maintain hair volume and shine in both men and women. Fuschia products are handcrafted, natural and cruelty free. I got 100 ml bottle in the box which cost Rs. 450.
Grecobe Green Coffee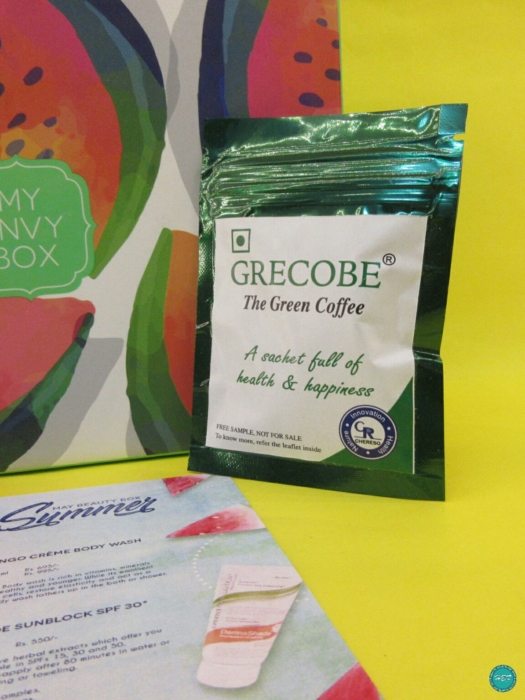 Grecobe Green Coffee is rich in anti-oxidant. It helps to lose weight and reduce blood sugar levels. I have read about green coffee some time ago and I'm quite excited to give it a try. The cost of this green coffee is Rs.70 for 5 sachet.

Other Samples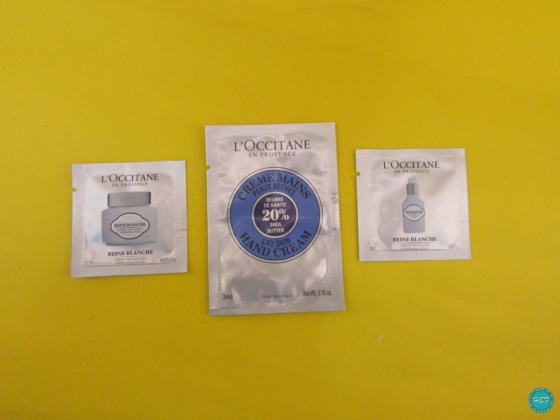 There are two 4 ml vials of Omorfee Mellow Drizzle Skin Toner priced at Rs. 32, one 3 ml sachet of L'Occitane Shea Butter Hand Cream which cost Rs. 96, one 1.5 ml sachet of L'Occitane Reine Blanche Illuminating Cream costing Rs. 95 and one 1 ml sachet of L'Occitane Reine Blanche Illuminating  Serum costing Rs. 91. 
Overall My Envy Box May 2017 is a pretty good one. If you like the contents, you can get your box here.
For more such reviews, follow Health Beauty and Food on Facebook, Twitter, Google+, Pinterest, Instagram and Linkedin. You can also connect with me on Snapchat.