What's up guys?
I know it is too late to review My Envy Box August 2016 but since it is my first-ever Envy Box so I want to write about it. I got this box on 20th last month, which I think is late as we expect our subscription boxes to reach us early in the month. As opened my package I saw a white cardboard box and got a little disappointed. I have always seen these boxes in different colors and patterns and so was expecting something similar. Then I opened that white box and saw a nice beige box with umbrellas printed on it. Since this was my first box, I had no idea that the main box comes packed in cardboard one. I guess this is to protect the box from damaging. A thumbs up from my side for their packaging.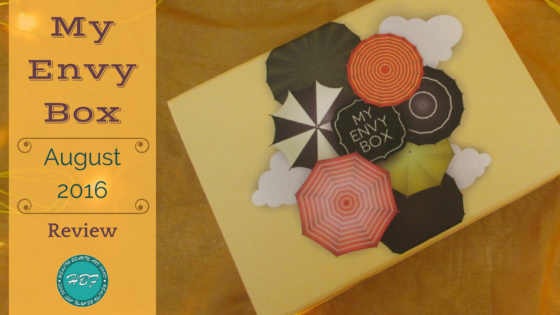 So I'm impressed with the packaging and I liked the box too. Now let us talk about things I received.
---
What I got in My Envy Box August 2016
---
1. O3+ Eye circle cream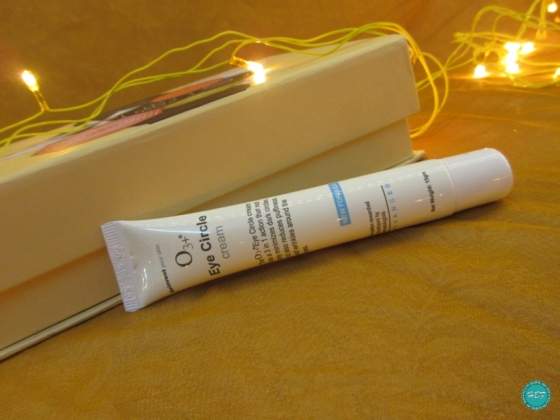 First thing I got is this under-eye cream from O3+. It claims to minimize dark circle, reduce puffiness and wrinkles. I have used this cream twice so can't say anything about how it works. But the texture of the cream is good. It spreads easily, gets absorbs quickly and feels very light on the skin. I tube I got is of 15 grams which is its full size and it price is Rs. 385.
2. Hedonista Clear Moisturizer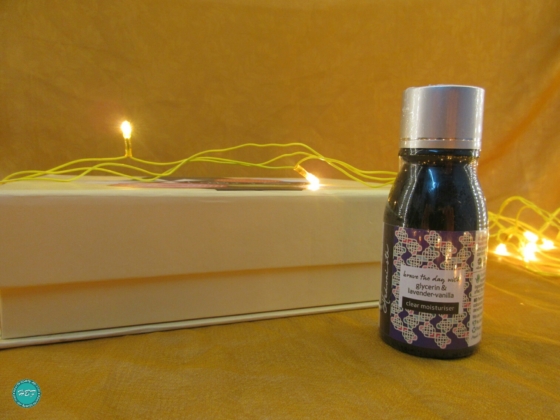 Next I got this 50 ml sample of Hedonista Clear Moisturizer worth Rs. 525. It is all natural, handmade and free from parabens, sulphates and silicon free. I haven't used this one so can't comment on its efficiency.
3. Stay Quirky Nail Paint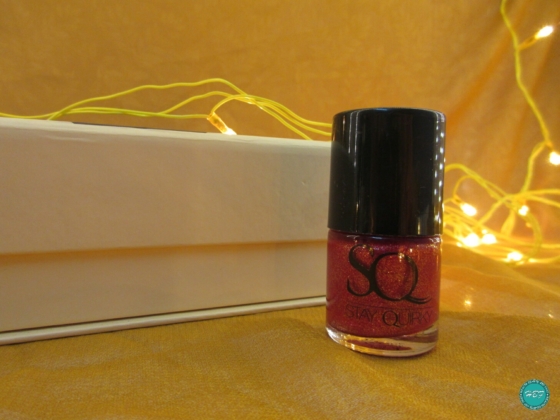 Then I got this Nail color called Artist's Imagination from Stay Quirky. It is a red and golden glittery nail color which is apt for festivals and wedding. Now the price mentioned in the My Envy Box Card says its price is Rs. 250-300 but it is available for Rs. 200 online.
4. Omorfee Lip Lightening Salve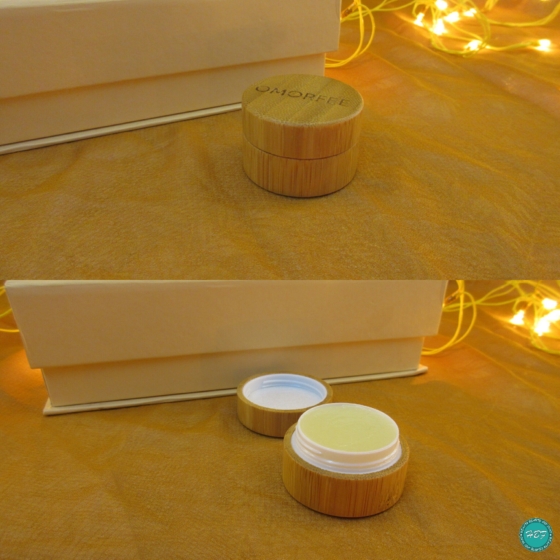 Lastly I received this lip balm from Omorfee. I'm using this one currently and it works good for dry lips. I sleep after applying the lip lightening salve and wake with moisturised lips. Omorfee Lip Lightening Salve is priced at Rs 549.
So these are the stuffs which I got in My Envy Box August 2016. The cost of the box is Rs. 850/- and products I received is around Rs. 1600/- so obviously it is a great deal.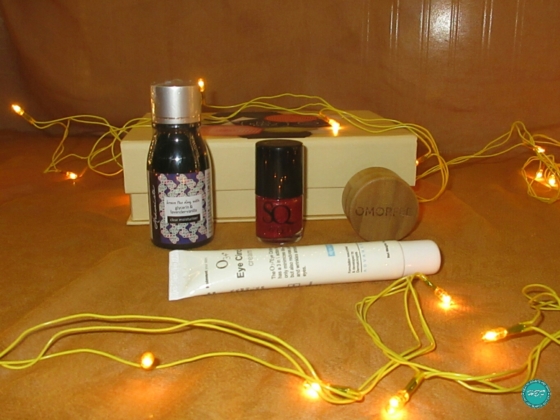 If you are impressed with this month's box, it is now time to book your My Envy Box September 2016. Hurry up and place your order here.