The idea of subscription is very good in my opinion. You get to try variety of products at low cost and your cosmetic collection builds up without much effort. My Envy Box is one such beauty subscription service which I have tried. My Evvy Box sends you samples of luxury cosmetics and sometimes a full size products too. I got the August edition which I really liked. This time too the products are nice. Even the box is looks good. It has travel bag print on it. Let's see What I got in My Envy Box September 2016: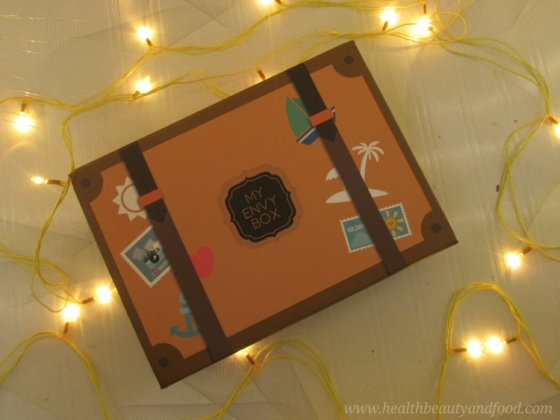 Price: 850/-
Get it here
1. C. A. L. Lipgloss (Rs 450 for 10ml)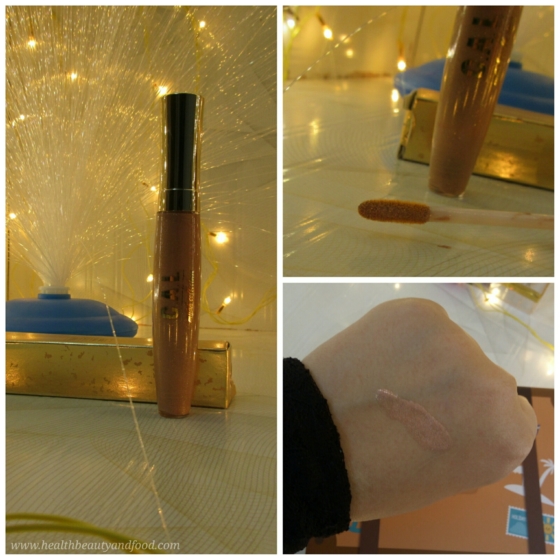 C. A. L. Lipgloss which I got is a neutral one with shimmers in it. It is good to use on top of lipstick otherwise it will look translucent. And layering it up feels heavy on lips. C. A. L. products are made in china. The price of this gloss is Rs. 450 as per My Envy Box but I think you can get it for much cheaper price. Although it is a china-made product but the packaging looks luxury.
2. C. A. L. Mascara (Rs. 450 for 12ml)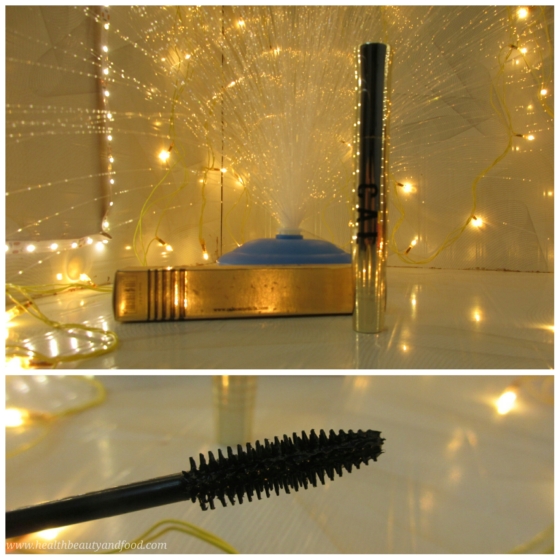 Golden premium-looking bottle with large wand. I haven't used it but as per one of my fellow bloggers' experience, it is good.
3. Ma Earth Botanicals Rose Facial Scrub (Rs 875 for 125g):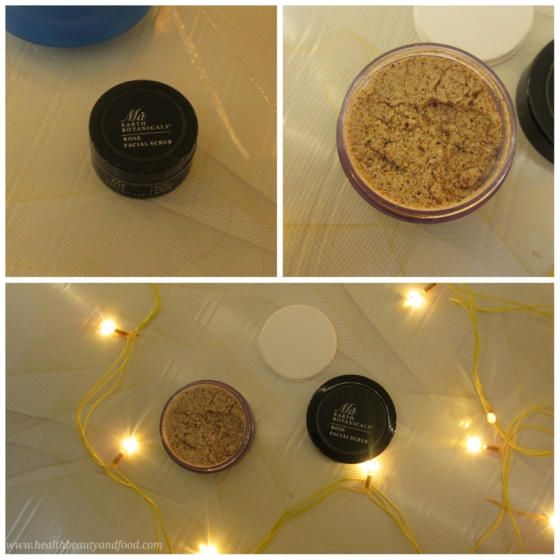 Next I got this 40 grams sample of this scrub in My Envy Box September 2016. When I opened the lid my initial expression was "What a fragrance." It smells exactly like rose and it is so good. I have used this one twice and what I noticed is that it makes skin soft after use. However it is not effective on blackheads or whiteheads. The granules are not exfoliating type. It contains almond meal and oatmeal which upon mixing in water feels very soft on skin. I'll share more details about this scrub in its review post.
4. Kronokare City Detox Face Wash (Rs 395 for 100ml)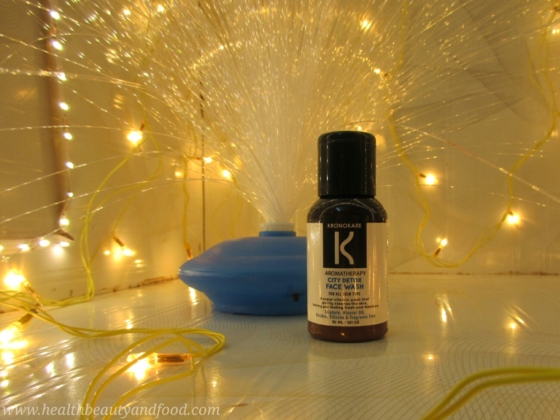 This is a 30 ml sample. It is a normal face wash which cleanse well. Someone who likes squeaky clean face will like Kronokare City Detox Face Wash.
5. TRUUTH Beauty Formula (Rs 400 for 30 pills)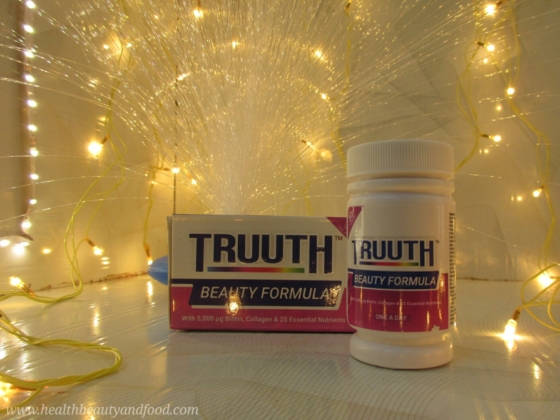 Then there is this beauty supplements pack of 30 tablets which Biotin, Collagen and claims to be good for hair, nails and skin. This is not vegetarian so I think many people won't be happy receiving it.. I haven't tried this so can't say anything about this.
Apart from all the above products, I also got a small sachet of Dermalogica Matte Sunscreen. That's all about My Envy Box September 2016. For more such reviews subscribe to my blog using the sidebar widget. Also don't forget to add me on Snapchat for quicker blog and life updates. You can also connect with me on Twitter, Facebook, Google+, Pinterest and Instagram.
Check out my YouTube Channel and subscribe it if you like.