Like I said in my January Fab Bag Review, I was very excited for Fab Bag February 2016. Shipment of the February bag begun after 10th and sadly I got mine's after Valentine's Day 🙁 . Anyway, it is better late than never.
When I saw this month's products on some blogs, my initial thought was "is fab bag crew clearing their sample stocks?" Everybody got 2 sample products which have been a part of earlier Fab Bag. Most of the subscribers are like, "why Fab Bag, why are you repeating the products!" Thankfully both the samples which I got is not repeated. I mean I haven't received these 2 samples earlier.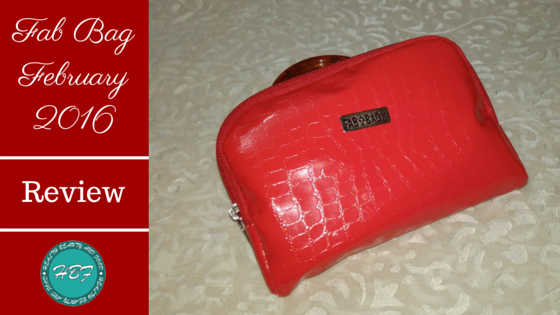 About the Bag:
February is the month of Love and Red is the color of Love, so the pouch this time is of bright warm red colored. Again, I totally loved the pouch and will be carrying my make-ups in it.
The products:
Let's begin with the first product of Fab Bag February 2016. It is the Hikari Cosmetics Blush. I got the shade desire which is a bright dark pink colored. Once blended it gives a good flush of pink on your cheeks. Lasting power of the blush and pigmentation is really good. This is a full size product worth Rs. 1000/-.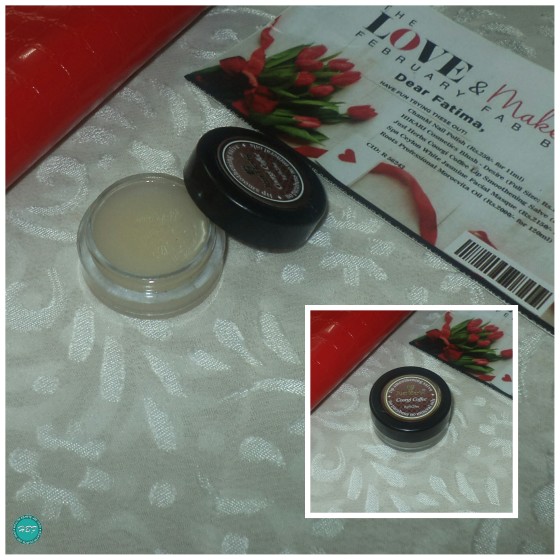 Second thing I got is this Just Herbs Coorgi Coffee Lip Smoothening Salve, a Lip Balm with fancy name. I totally loved this one. Sweet coffee-caramel sort of smell, light texture and the balm is quite hydrating. I haven't used much but my initial impression is good. I got 8 grams of product costing Rs. 345/-.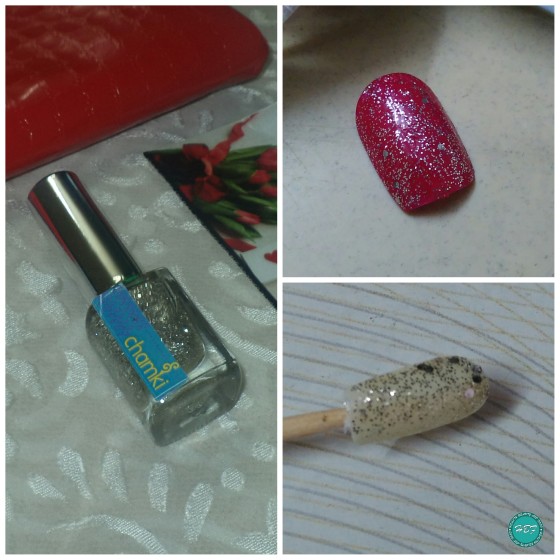 Next I got in my Fab Bag February 2016 is this Nail Polish from the brand called Chamki. By the name and packaging I think it is some local brand. I got the shade Jhamak which is a glittery top coat. I wore it on the top of my Nelf Usa Nail Lacquer in shade Hot Pink and it looked good on it. This Chamki Nail Polish is priced at Rs. 250 for 11 ml which I think is too much.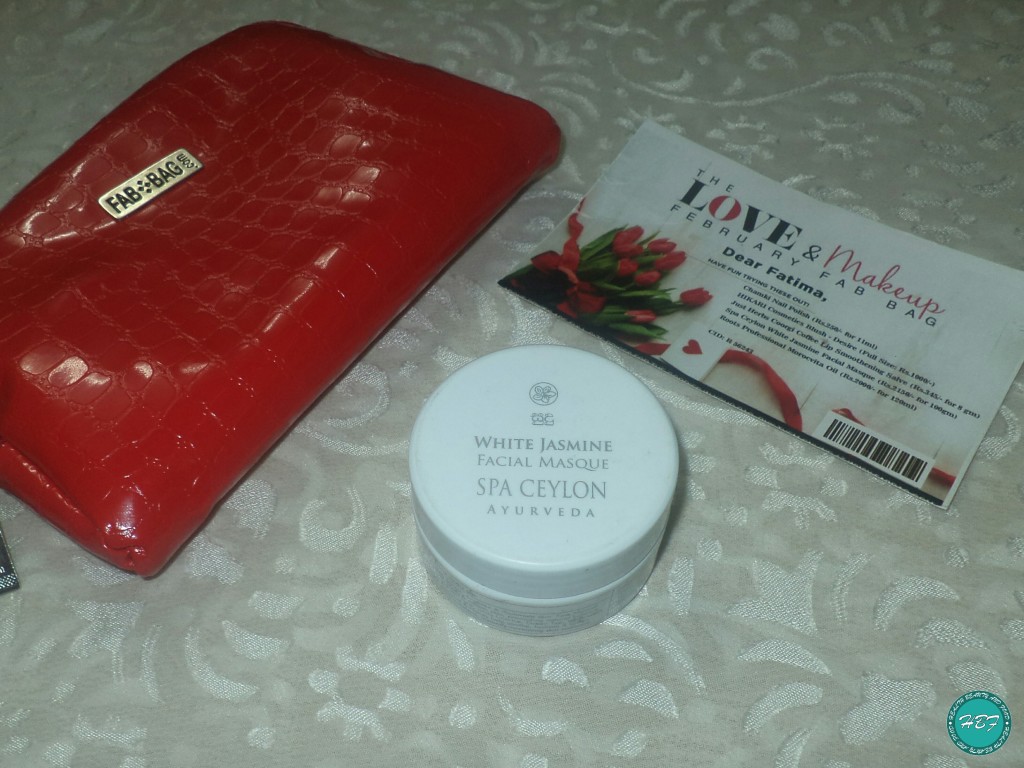 And then I got 2 samples in my Fab Bag February 2016, one is Spa Ceylon White Jasmine Face Masque and the other is Morocvita Argan Oil. I have tried Spa Ceylon's Foot Scrub and have liked it. I think this Face Masque will also be good. I have no idea about the Morocvita oil. I'll try and let you all know. 100 grams of the Masque comes for Rs. 2150/- and 120 ml of the oil costs Rs. 2000/-.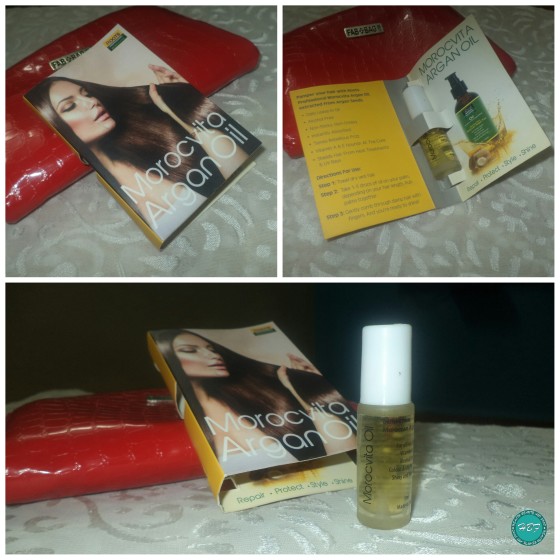 So Fab Bag February 2016 has 3 full size products worth Rs. 1500 approx. and 2 luxury product samples to try. My favourite among all 5 products is Just Herbs Lip Balm and I'm quite excited to try the two samples which I got.
Why you should get Fab Bag February 2016?
Well, if you want a crayon lipstick of your choice from Hikari Cosmetics (New subscribers will be getting a lip crayon, not a blush), an amazing lip balm from Just Herbs, a nail polish from an Indian brand and 2 luxury samples, i.e. products worth Rs. 2000 approx for just Rs. 599/- or less, then you must subscribe for the bag here right now.
So that's all for today. My Fab Bag subscription ended this month so there won't be any Fab Bag review next month. If you want me to keep reviewing Fab Bag or if you want me to review any other subscription service, let me know in the comments section.
Don't forget to share this post on social media and connect with me on Facebook, Twitter, Google+, Pinterest, Instagram and Linkedin.