Diet and exercise alone isn't enough for many people out there who are suffering from extreme obesity. For people who are unable to shed pounds easily, Bariatric surgery is a common weight loss procedure that is performed over such individuals to help them lose and control weight in the long term. Research studies suggest that bariatric and related obesity surgeries lowers mortality rate in patients that suffer from severe obesity.
The procedure, when opted for in the US, can be quite costly. This is the single biggest obstacle people suffering from obesity have to face when they want to opt for a surgery. Costs of such surgeries out the U.S are half the price. This is why obesity surgery abroad is now a big thing.
Traveling to countries like Thailand, Mexico, Prague and a few others may seem like a bad idea because these countries are always in the news for all the wrong reasons. But as in the US, each of these countries is big and not every of their cities are deemed unsafe. Thus, the answer to 'should I get bariatric surgery abroad' is a big 'yes'. Allow us to explain why.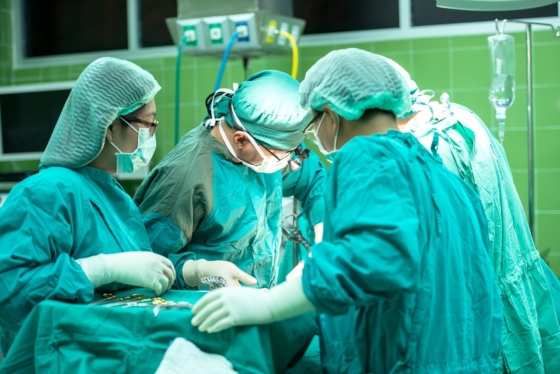 Why Bariatric Surgery outside of US is considered safe
As long as you do extensive research on weight loss surgeons, clinics, and hospitals of the country you are travelling to for bariatric surgery abroad, you're bound to find options that have an excellent safety record. In fact, Americans have traveled to Mexico and other countries for many years for weight loss surgery and have returned safely and happily.
The key is to be well informed, ask many questions from the hospital/surgeon, and find and compare as many medical institutions as you can.
General medical safety abroad
News statements about third-world countries are often quite negative in nature which instills fear in people and they hesitate to travel there. It is easy to believe these statements until you thoroughly research the situation yourself. As much as the stories seem scary about bariatric surgery abroad, much of the procedure carried out under extremely safe environment.
The most respected and well known hospital accreditation agency in the U.S, the Joint Commission, has a separate body known as the Joint Commission International (JCI) that accredits top hospitals/clinics of weight loss surgery outside of US.
A hospital or clinic carrying an accreditation from JCI is proof enough that you will be treated under the safest environment with the best professionals the country has to offer. After all, getting accredited with JCI is not easy for a hospital. Here's what the JCI accreditation judges a hospital/clinic on:
Must have Family and patient rights

Must have Surgical and anesthesia care

Must have patient safety and quality improvement

Good leadership, governance, and direction

Staff education and qualification

Communication skills of the management

Medical usage and management

Care of patients
If any hospital outside of U.S receives a JCI accreditation, you can have confidence in them. This is often an indicator that you are dealing with a hospital that puts patient's safety first. Once you start looking for obesity surgery options abroad, you'll find many hospitals/clinics holding this accreditation, thus deeming them safe for such surgeries.
This post is a guest contribution. Click here to contribute to Health Beauty and Food.
For more such posts keep visiting Health Beauty and Food. Do connect with us on Facebook, Twitter, Instagram and Youtube.
P.S. This post is written for U.S. readers.