Oriflame had lauched its wellness range in February this year which consist of 3 products i.e. Nutrisoup, Nutrishake and Omega 3. These 3 products are meant for weight loss and management purpose. Lets learn about these products in detail.
NutriShake:
Delicious and healthy vegetarian shake containing a blend of proteins, low GI carbohydrates, and fibre. Natural ingredients provide optimal nutrition and protein, fibre and slow carbohydrates help satisfy hunger and cravings. Formulated and developed in Sweden.
NutriShake is available in 3 flavours i.e Strawberry, Vanilla and Mango-Banana and it is priced at Rs. 1, 549 for 14 servings and Rs. 2, 499/- for 28 servings.
NutriSoup:
A healthy, delicious and 100% natural vegetarian soup containing three protein sources for optimal nutrition and satiety. Low fat recipe with healthy rape seed oil. 400 g.
NutriSoup is available only in single variant i.e. Tomato and Basil and it is priced at Rs. 1,899/-.
Omega 3: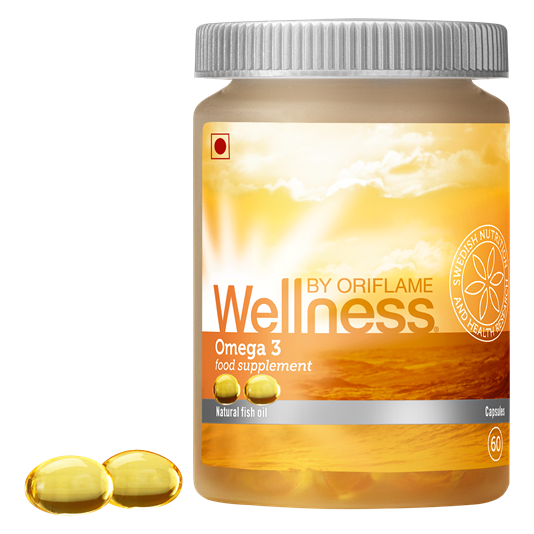 High quality natural fish oil containing Omega 3 fatty acids EPA and DHA for beauty and health. Omega 3 fatty acids are believed to smooth skin and increase its moisture levels. Studies also show that Omega 3 supports brain function and cardiovascular health.
Omega 3 is priced at Rs. 1,399/-.
You can buy complete Oriflame Wellness Range here
My views about Oriflame Wellness Range:
The time I received Oriflame Wellness Range I was very excited to try it. Next morning I started my day with Strawberry NutriShake and as soon as I tasted it, all my excitement gone in vain. It tasted yuck! All because of large amount of proteins it contained. I had never tasted any protein drink and this is why I disliked NutriShake's taste that badly. Anyhow I convinced myself to drink it.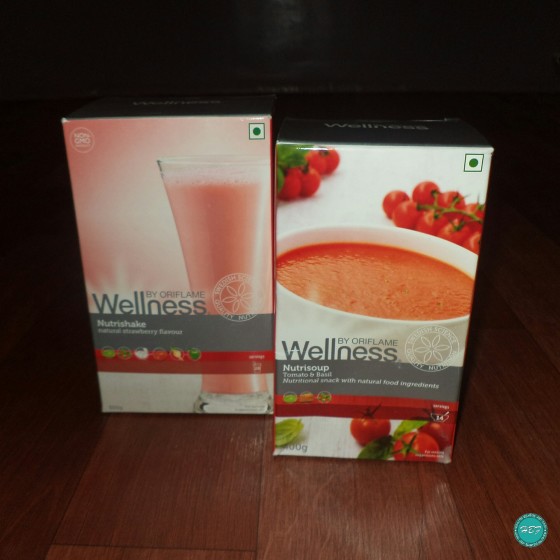 I also tried to follow the diet plan provided along with Oriflame Wellness Range but unfortunately I couldn't stick to it religiously. Next came the Tomato and Basil NutriSoup. Now this NutriSoup does not taste as bad as the NutriShake but yes, you will find Proteins' taste somewhere between the tomato flavour. Adding black pepper powder helps a little to improve the taste. Also, we can some boiled or steamed veggies of our choice in the soup to make it fuller.
Oriflame NutriSoup and NutriShake contains Protein heavily due to which we feel fuller after having the directed quantity. Also, this is one of the reason why Oriflame Wellness Range is priced high. After testing this I would say that Oriflame Wellness Range will aid you in your weight loss and management along with healthy diet and exercise. Taking these NutriSoup and NutriShakes while following your sedentary lifestyle will not benefit you.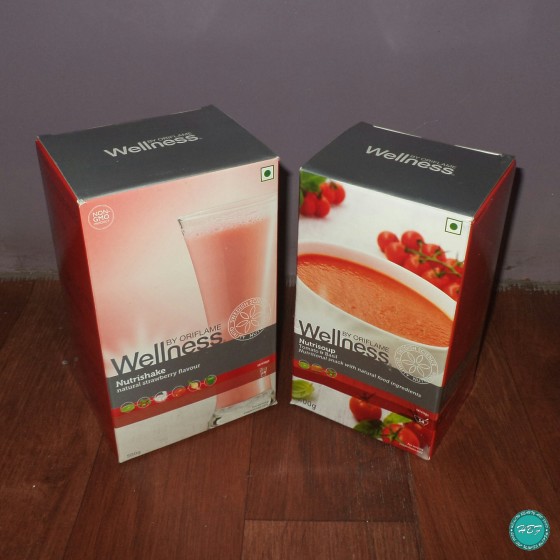 Pros:
Contains Protein in high amount
NutriShake available in 3 flavour
Aids weight loss and management (if you have healthy lifestyle)
Cons:
I don't like NutriShake's taste
A bit Pricey, but then it contains Protein
Rating: 3.5/5
Verdict:
Oriflame Wellness Range which is specially designed for weight loss and management purpose works only when you follow a healthy lifestyle. Its efficiency varies with what and when you eat. In my opinion it is something which will help you to manage your weight and shed some pounds only if you follow a strict diet and exercise routine. If you are expecting miracles in terms of weight loss then this is not for you.
That's all from my side. Let me know you think about Oriflame Wellness Range.