Hey peeps,
I hope you had a great Christmas and New Year. I had a great time with my family last week. I was still in the holiday mood but somehow convinced myself to get back to blogging. So here I'm sharing details about the Bajaj Allianz Event I attended on 23rd last month.
Before I begin, let me tell you all, this was the first blogging event attended and I really enjoyed a lot. The event was fun and informative and I even won a prize for having the most number of health apps in my phone. 😀
So what the event was all about?
As I have informed you all in my previous post that Bajaj Allianz is coming up with a new product which provides security against the #IfsOfLife. They have launched their first Online Term and Health Cover Plan , eTouch.

eTouch is a regular premium payment, pure term plan but what makes it different is that it has health cover entwined with the term insurance. This plan covers accidental death, accidental total permanent disability & 34 critical illnesses till the age of 75 years. eTouch Online Term Plan is available in four different variants providing different level of protection. The four variants are Shield, Shield Plus, Shield Super and Shield Supreme.
Here are the key advantages of eTouch Online Term and Health Cover Plan:
Comprehensive protection with option to cover total disability, accidental death, critical illnesses and health
Inbuilt waiver of premium benefit
Flexibility to choose from four variant
Competitive Premium rates
Option for the nominee to receive the policy benefits in a lump-sum amount or in monthly instalments
Lower premium for leading healthy lifestyle for non-tobacco users
Maximum age of maturity 75 years

You can get all the details about eTouch Online Term and Health Cover plan here and if you have any queries regarding this product or any other products, use the Live Chat on their website. Apart from this, Bajaj Allianz executives are available to guide and help you with the purchasing procedure over call and text.
Along with the eTouch Online Term and Health Cover Plan, Bajaj Allianz has also launched a B-Fit wellness App for its customers. B-Fit helps to set and track their fitness goals along with incentives to adopt health lifestyle. One can keep record of their physical activities and calories consumed and burned. This apps gives daily fitness challenges and provides points to completing them. You can download the B-Fit app here.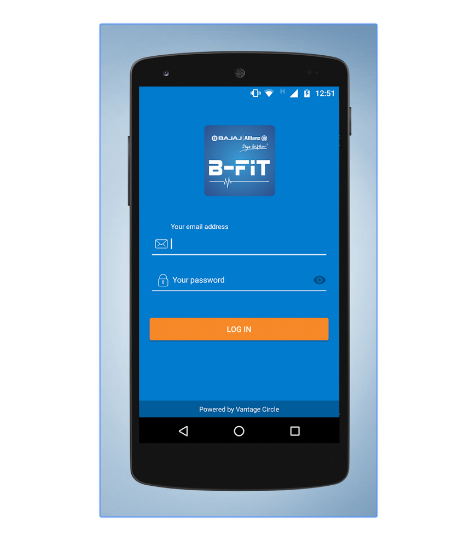 Overall, it was a great event. We were provided with all the information about eTouch Online Term and Health Insurance Plan and Bajaj Allianz Team welcomed our queries and answered them well. Not to forget, all those fun games. A day well spent.