India is the third largest obese country in the world. And this obesity is not just limited to adults. Children are also becoming a victim of this lifestyle disorder. While obesity itself is not considered a disease, it leads to many life-threatening illnesses such as cardiovascular diseases, Diabetes, High Blood pressure, etc. For a family, getting in a little exercise together can make a big difference from strengthening bonds to staying healthy as a unit. It's important to include a little exercise into your lifestyle to stay fit and keep those diseases and ailments at bay.  But fitness is slowly becoming a major part of our daily lives as technology has started playing a vital role in its execution.
And with that in mind, we've put together 5 fun fitness apps that your whole family can use to stay healthy and fit:-
1. 30 Day Fitness Challenge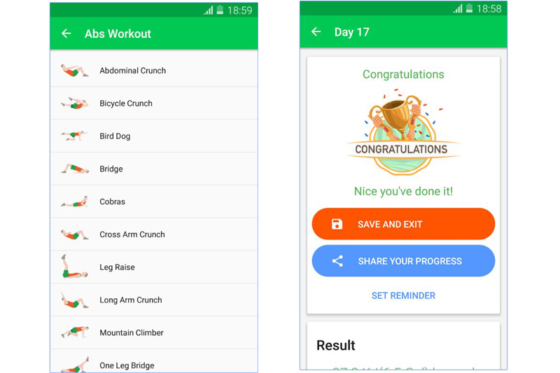 Read the entire post at Aditya Birla Health Blog.