Hey Guys,
Health Beauty and Food completed 2 years last month and to celebrate this occasion I have a giveaway for all my lovely readers. This giveaway is sponsored by Fuschia whose soaps and lip balm I have reviewed before. I have kept this giveaway only on Facebook and Twitter and the rules are quite simple. There will be 2 winners, one from Facebook and one from Twitter. All the details are mentioned below: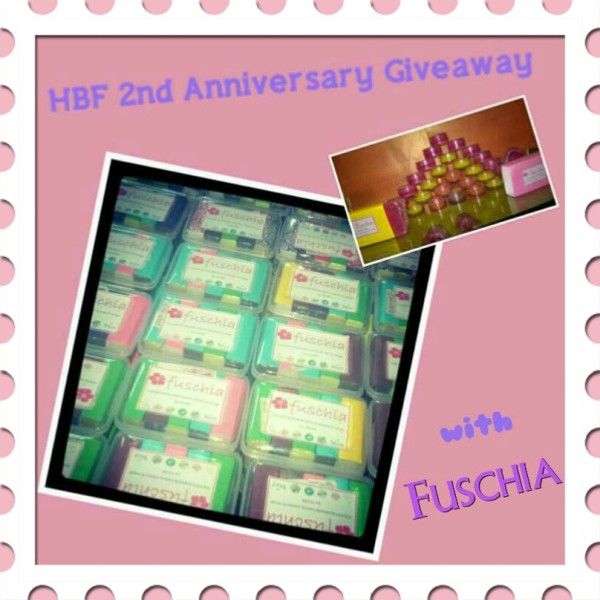 Details about Facebook Giveaway:
Like Health Beauty and Food and Fuschia's Facebook Page
Share this giveaway image on your timeline publicly
Tag 3 of your Facebook friends in the comment of this Facebook Post.
Details about Twitter Giveaway:
Follow @hlthbeautynfood and @vkare4u on Twitter
Retweet this giveaway tweet (Make sure your account is public)
Tag 3 of your Twitter friends in reply of this Tweet.
Please Note:
Giveaway open till 24th of May 2015, 11:59 AM.
Giveaway is sponsored by Fuschia and Fuschia will be sending the prize.
Participants must have a valid Indian address.
Participants below 18 years of age need to have their parent's permission for participating.
There will be 2 winners, one from Facebook and one from Twitter which we will choose randomly from all the valid entries.
The above image is for representation purpose only.
I hope all the details are clear. If you have any question, please leave that in the comment section below. I'll revert ASAP.
Update: Giveaway Closed and Winners announced.