Aster recently launched its new variant of handmade soap which is Charcoal Soap. It claims to make skin fair and prevent/control acne. Aster soaps are 100% vegetarian, Paraben, Phthalates and cruelty free. I have tried Aster Aloe Vera and Coffee soaps before and I have liked them. Let's see how this new variant fared for me.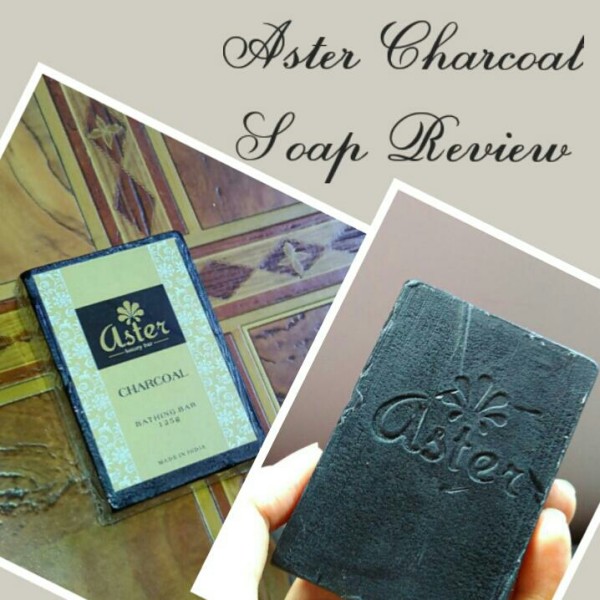 About Aster Luxury Charcoal fairness soap:
Price: Rs. 150 for 150 grams (buy here for Rs. 70)
Ingredients: Coconut Oil, Sorbitol, Castor Oil, Myristic Acid, Stearic Acid, Cocoamido Propyl Betaine, Glycerin, Propylene Glycol, Charcoal Fragrance Oil.
Company's Claim:
Aster Luxury Charcoal fairness soap works skin deep, makes skin fairer, healthy and glowing. It cleans and clears the dirt, toxins & impurities on your skin. This soap fights acne by controlling excess sebum. The new charcoal soap strengthens the skin elasticity and brightens up skin complexion. It's exfoliating effect helps to get rid of dead cells. It removes the body odour and unclogs blocked pores. It's refreshing fragrance stays longer and delight everyone.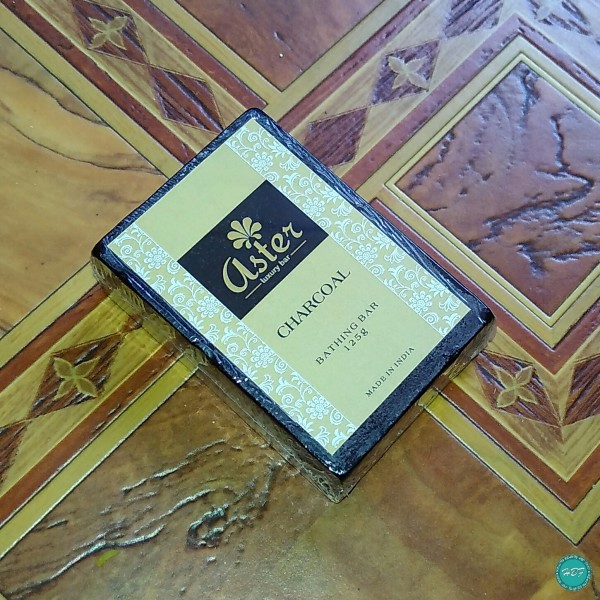 My Experience:
Charcoal is known for its cleansing property and it is used in some beauty products. But, this is the first time I'm using a Charcoal beauty product. Aster Luxury Charcoal fairness soap is a black colored soap which has pleasing scent to it. It is not a foaming soap but it does form enough lather to wash the skin.
As claimed, it performs some fairness action. Yes, my skin appears healthy and glowing after using it. I haven't felt any dryness or greasy feeling post wash but I think it may be a bit drying in winters. The fragrance last for some time after bathing.
Aster Luxury Charcoal fairness soap also claims to fight acne but I can't say anything about it as I don't have any acne problem on my body. But others who have used it says it helps to fight acne. The soap does have exfoliating property as my skin appears soft and clean after bath. I think it will work to remove sun tan.
Overall it is a good soap which does what it claims.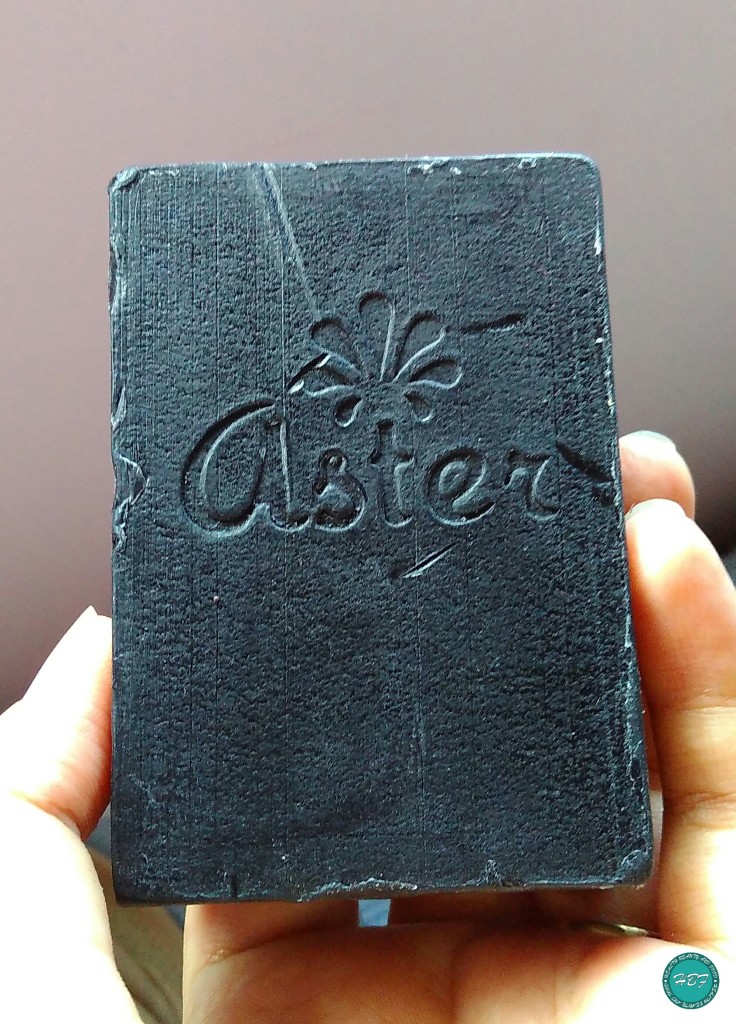 The Good Points:
Natural & Handmade
Cruelty free
Paraben and Phthalates free
Does what it claims
Exfoliate and brightens skin
Fights acne
Easily available online
The bad points:
Might be drying in winters
Not easily available offline
Pricey for some, but then its all natural
Rating: 4.5/5
Verdict:
Aster Luxury Charcoal fairness soap does what it claims. It exfoliate and brightens the skin, helps to fight acne and gives a squeaky clean after use. If you are in search of a fairness and acne control soap which is natural, go for it.
Have you tried Aster Luxury Charcoal fairness soap? How was your experience with it? Let me know in comments below.