It feels awesome when you're one of the few lucky ones to try new launches. Garnier has touched my heart with their personalised card and the gift box in which this newly launched Garnier Pure Active Apricot scrub came.
Every time a parcel with testing samples come, I experience a mix feeling of proud and happiness. Finally I started tasting fruits of my hard work and let me tell you guys, these fruits are extremely sweet. I know all my blogger friends have experienced this. I'm going to share my 2014's blogging journey on my personal blog very soon (a place I created to share some random stuffs).
Now coming to Garnier Pure Active Apricot Face scrub. This new baby arrived at correct time as I was going to buy a new scrub. Since it is winter, exfoliating is very important to remove layer of dead skin so that your moisturizer gets absorb in the skin. This is why I'm scrubbing twice a week now. Lets see how this new Garnier Apricot Scrub fared for me…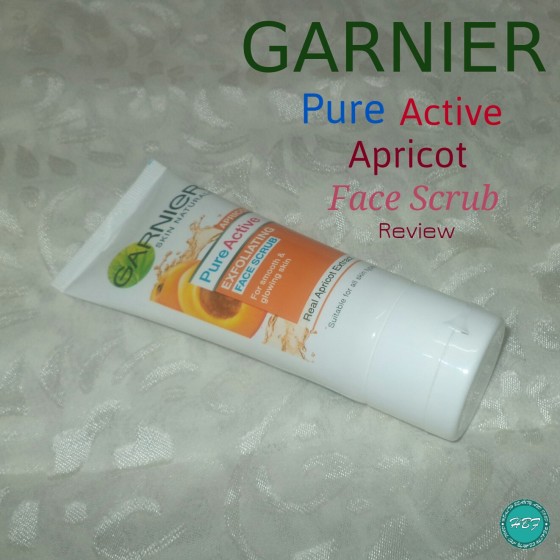 Price: Rs. 70/-
Quantity: 50 grams
Shelf Life: 3 years
Company's claim and Ingredients: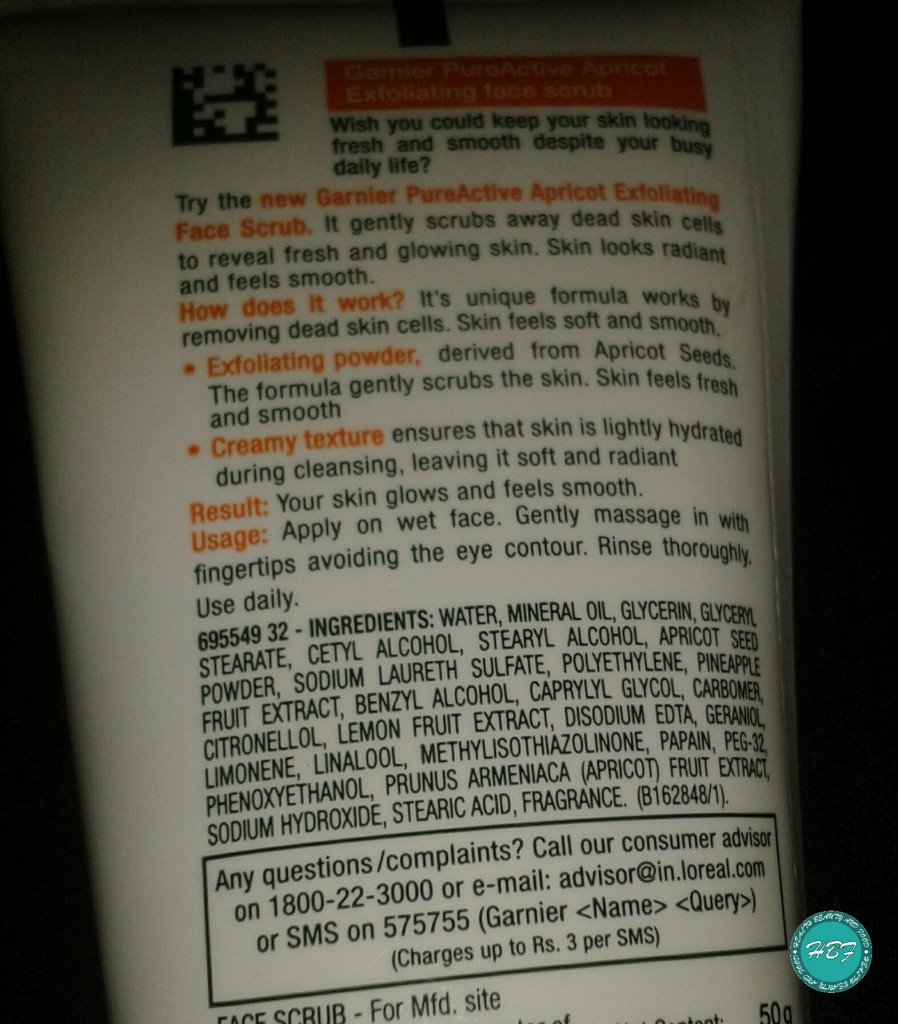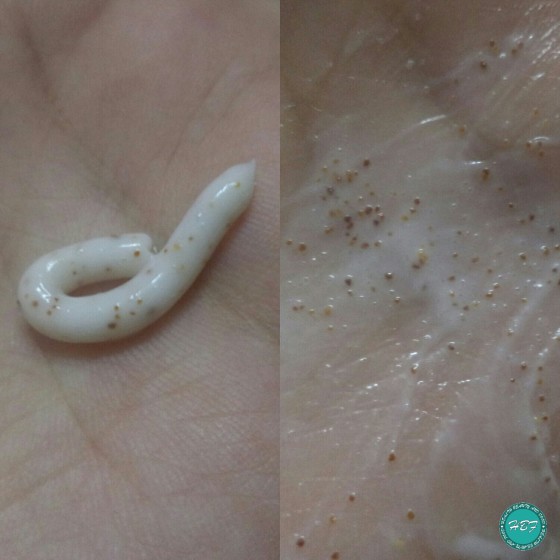 Packing: It comes in a white opaque plastic tube with details printed in orange and black on the tube.
Experience:
Garnier Pure Active Apricot scrub is of creamish color with minute apricot granules in it. The granules are neither too coarse nor very minute, just perfect for scrubbing. The scrub smells yummy and has creamy texture which makes spreading and scrubbing easy.
After using Garnier Pure Active Apricot scrub my skin feels clean, soft and glowing as claimed. It doesn't dry out the skin, instead leave a hydrated feeling behind. Though it says it can be used daily but I'm using it only twice a week. That is because excessive scrubbing can damage our skin.
Also see: Himalaya Herbals Gentle Exfoliating Walnut Scrub review
When it comes to scrub, I expect them to remove my blackheads. But this Garnier Pure Active Apricot is not doing a good job in extracting my stubborn blackheads. But then it doesn't claim to do so.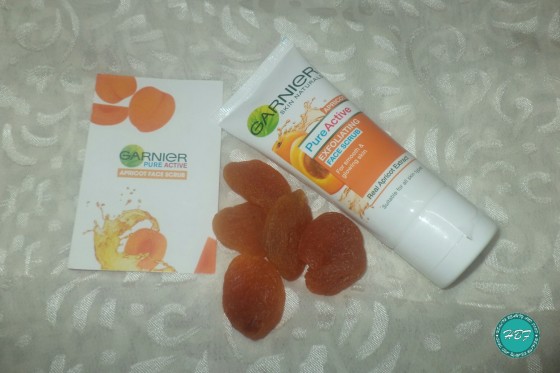 What I like about Garnier Pure Active Apricot Scrub:
Does what it claims
Smells yummy
Exfoliate well
Makes skin glowing
Skin feel soft after use
Extract some blackheads
Can be used daily
You may also like: Everyuth Walnut Scrub Review
What I dislike Garnier Pure Active Apricot Scrub:
Not effective on heavy blackheads
Rating: 4/5
Verdict: Garnier Pure Active Apricot scrub is one the new launches of 2014 which I'm liking. It is a decent scrub which instantly gives your dull, tired looking skin a nice glow and softness. However it is not that effective for heavy blackheads. I highly recommend you all to try this scrub before winters end.
Have you tried Garnier Pure Active Apricot scrub? How was your experience with it?
Also, don't forget to participate in my Instagram only giveaway as tomorrow is the last day to participate.
PR Sample. Honest Review