The world's love affair with sneakers has been growing for decades, and it is not showing any signs of slowing down. Australia is part of this group, but countries show their love for the sneaker differently. This season proves no different as Australians are preparing to embrace some of the following sneaker trends.
The Clunky Sneaker
One of the most interesting trends attempting to wedge into the sneaker world is the ugly sneaker. Now, the sneaker is not necessarily ugly though some believe it is. The reason some think it is unappealing is because it has a clunky look. Most sneakers are sleek or slender. They are meant to fit your feet like a glove, but these shoes have an oversized sole for added cushion. The sneaker is definitely a fashion statement and one that might entice Australians this season.
Pink Hues
The women's movement is having a major effect on the world, and it has trickled down to fashion. Dark pink, light pink, pale pink, and any other type of pink hue is invading the sneaker this season. There are several types of sneakers that are embracing this particular color, and they are unisex. Australia should definitely be ready to embrace this soft rose-like color because it is going to be quite common in the streets.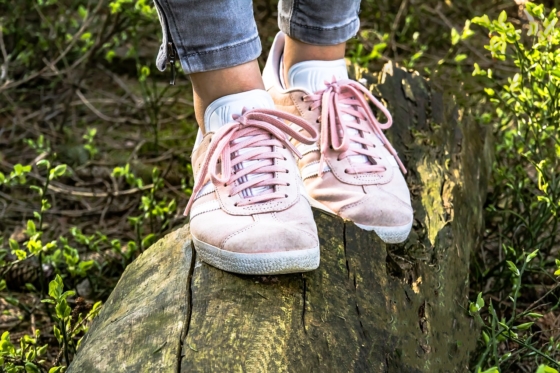 Knit Sneaker
Shoes are meant to make a person feel comfortable when walking, and perhaps this is driving the sudden rush to knit-like shoes. Those looking for great women's sneakers should definitely consider these types of shoes that can be found in laced-up or sock-style sneakers. The knit-style makes it easy for a person to feel the breeze in the air, which can definitely make hot days comfortable. Granted, these might not be ideal during the winter unless you spend most of your days indoors. Be sure to look at the different textures being offered because the knit-style sneaker is quite versatile.
Shoe in Satin
Sneakers are normally made to take a punch, but some Australians are ready to wear a fancier sneaker, which is probably driving the satin-infused sneaker forward. The shoe is delicate but looks fancy enough to wear to special events. Satin's texture makes it easy for the color of the sneaker to be highlighted, which could be one reason many are gravitating to this type of shoe. It is important to note that the shoe is delicate, so make sure you do not try to go hiking in them.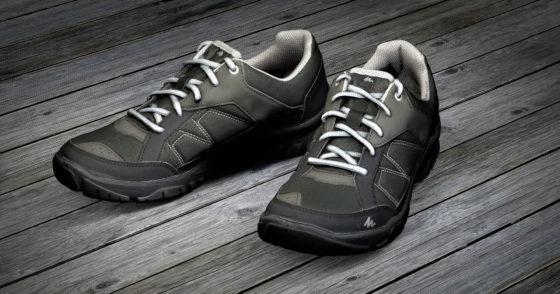 Embroidered Look
Many are loving the idea of wearing a funky and art-centered sneaker. The problem is that many sneaker-makers do not really make sneakers like this, but that is changing. The embroidered sneaker is making it easier for a person to wear this type of shoe without sacrificing his or her love for the unique. Some sneakers come embroidered with roses while others come with a little piece of art. The sneakers are definitely unique, but make sure you consider wearing plain clothes to ensure that you highlight your shoes.
Ballet Style
Another interesting trend that is hitting the country is the ballet-styled sneaker. These sneakers are easy to wear and easy to slip on, which is probably one reason it might become popular this season since some Australians can be quite busy. The shoe is normally short enough to show a woman's ankles, so make sure you consider wearing short socks or no socks at all. The style is quite feminine, so they are definitely ideal for those days you want to look cute.
Of course, these are just some of the shoes making it big this season. There are others such as the resilient vintage-styled sneaker, so make sure you keep an eye on shoe racks to see what is hot this season. Hopefully, these styles catch your eye so you can stay as hip as you know you are.