When it comes to skin care I'm religious to my CTM routine. After CTM another thing I'm regular at is scrubbing my face. But Face Packs are something I often miss due to my laziness. I use face packs occasionally when I have any function to attend or prior to any special day when I want to look special ;).
Recently I tried an Eeshha herbal Face Pack which is from its Skin Whitening Range. It is Mulberry & Licorice Face Pack. It comes in a paste form (yayy..!!) unlike the one from Vedantika I reviewed earlier. Lets see how effective it is.
Price: Rs. 185/- for 100 grams (Buy it here for Rs. 148/-)
Shelf Life: 36 months
Packing: Eeshha Herbal Face Pack comes in a white tube with flip-up cap which will break if you use it carelessly or fell it down. I broke my scrub's cap which comes in similar packing.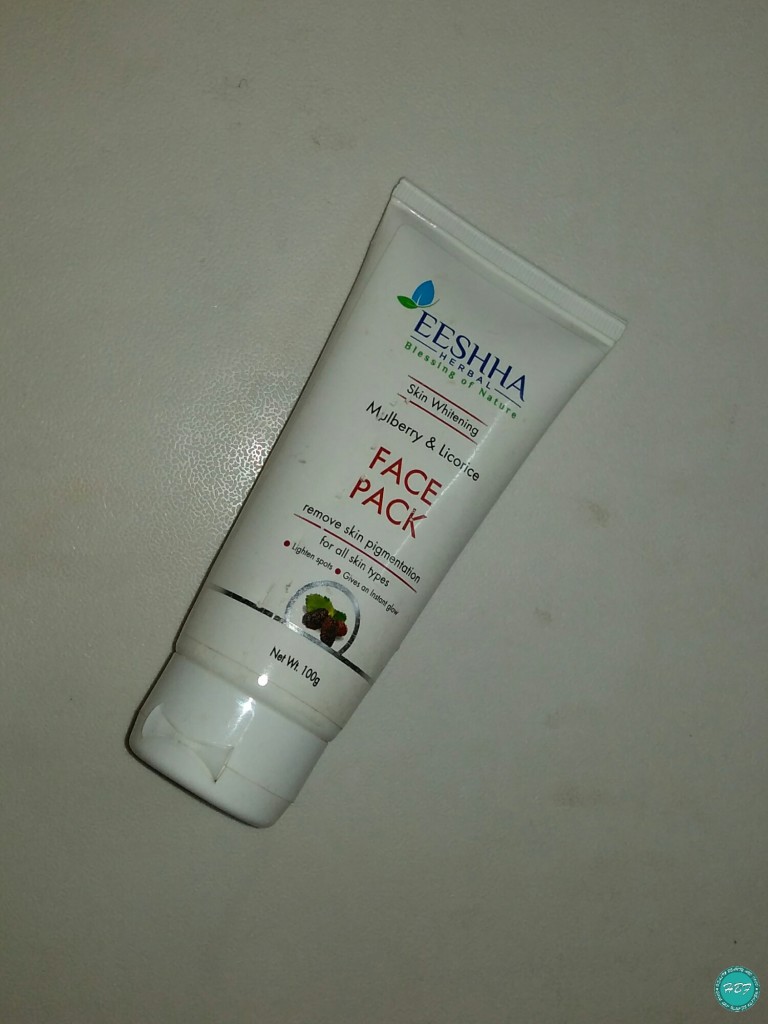 My Experience:
It is a cream-ish color pack which smells really good. I don't know what kind of smell it is, but it is good. The pack's consistency is neither runny nor thick. Eeshha Herbal Face Pack is of perfect spreadable consistency. I apply a thin layer of face pack every time on face and it works well that way.
As soon as I apply Eeshha Herbal Face Pack, I feel a mild tingling sensation which stays for some time. This sensation is not irritating but very much bearable. The face pack dries quickly and I remove it after 15 minutes. After removing the face pack, my skin appears clean and glowing. This Face pack also leaves my skin hydrated.
I haven't seen any change in my acne scars or pigmentation after using Eeshha Herbal Face Pack. May be because I wasn't regular in using it. But still I was expecting it to lighten my pigmentation a bit after each use. All it does was giving temporary glow and skin tightening effect like any other face pack.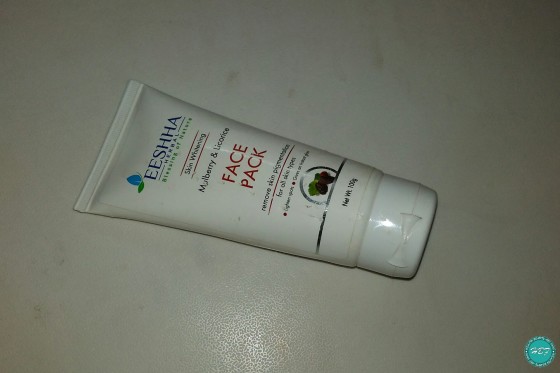 Pros:
Its herbal
Comes in paste form
Makes skin glow
Tighten skin a bit
Hydrates skin post use
Easily available online
Cons:
Doesn't work on pigmentation
Mild tingling sensation on application
Some may not like the hydrating feel which it gives post use
Availability may be an issue for some
Rating: 3.5
Verdict:
Eeshha Herbal Face Pack is a normal face pack which makes skin glow, tighten and hydrate it. If you want something to lighten your scars and pigmentation then this is not for you. Try this only if you are looking for a normal face pack.
That's all about Eeshha Face Pack. Have you got your hands-on this face pack? What are your views about it?
*Product sent by the brand but review is unbiased.