I know it is not summer but then who can say no to milkshakes? And when it is banana milkshake, none of my family member will say no.
Yes, Banana Milkshake is current favorite at my home. Even my choosy brother loves it. We have it often, especially when the bananas get overripe.
Making milkshake when the bananas overripe, is the best way to use it. You can also make other things with it like banana bread/cake or have it as a fruit chat. It is always good to use leftover food in some or the other way instead of throwing them.
I have discussed some of the ways to use leftover food in a post. You can read here.
Let us come back to Banana Milkshake. Here is the recipe: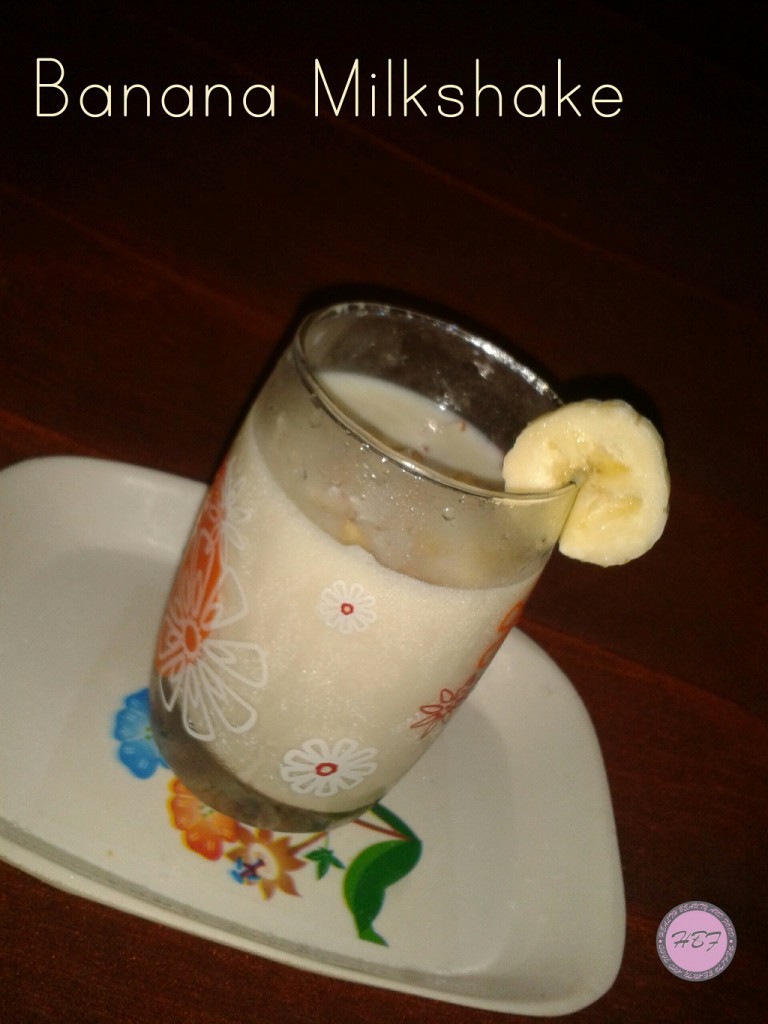 Serves 1
Ingredients:
Banana (ripe or overripe) – 1 small to medium
Milk – 1 cup
Sugar or any other sweetener – to taste
Vanilla Essence – 1/4 teaspoon
Almond flakes – to garnish (Optional)
Ice cubes – a few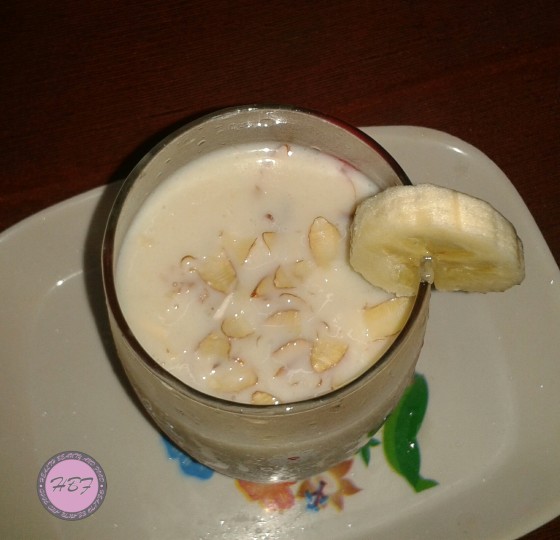 Method:
Roughly chop or slice bananas.
Take banana pieces, sugar and some milk in a blender and make a smooth paste.
Add the rest of milk and ice cubes and churn again.
Pour in a tall glass. Add more ice cubes if you want.
Garnish with almonds flakes and serve.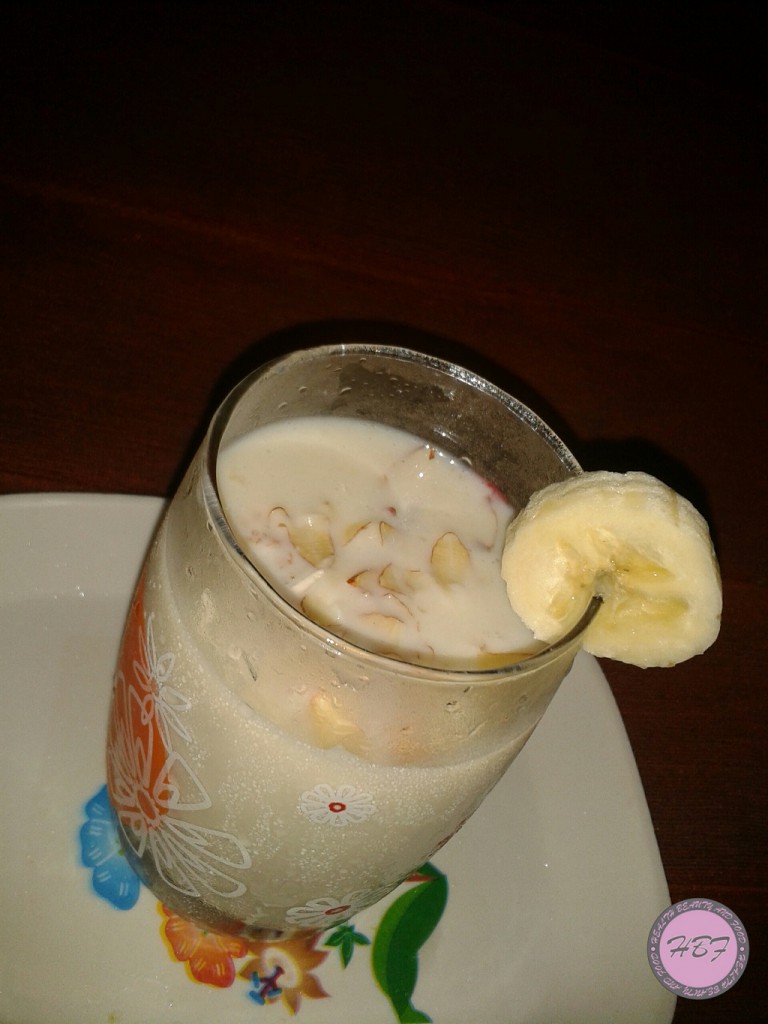 Notes:
Don't keep banana milkshake after making as it will turn black if you keep it for some time.
For a creamier milkshake you can freeze milk first and then make milkshake. I always do this.
You can even add a scoop of vanilla ice-cream while blender for richer and creamier milkshake.
Adding vanilla essence is optional but banana milkshake tastes great with it.
So do you like banana milkshake? How often do you make it?