Melbourne's food scene offers something for everyone. Combining traditional favorites with today's modern ethnic fare, introduced by immigrants from around the world, the cuisine of Australia's second largest city will not disappoint.
Of course, iconic Australian foods such as Vegemite, Chiko Rolls, and Anzac Biscuits come to mind, but in addition to those classics, food manufacturers in Melbourne offer a wide range of tasty products made from Australian ingredients.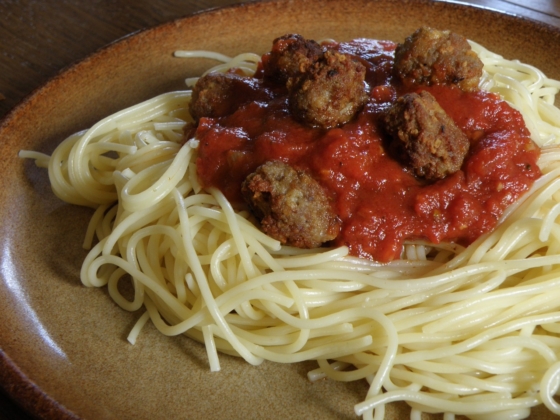 Meats are central to the Australian diet. Meat pies, sausage rolls, and burgers piled high with condiments can be found in restaurants, markets, and on the street. One of the most iconic burgers is the Meataxe Burger at Café 51. Consisting of a juicy beef patty topped with crispy southern fried chicken, bacon, cheese, lettuce, onion rings, jalapeño peppers, and chipotle and BBQ sauces, this burger definitely will satisfy your carnivorous tendencies.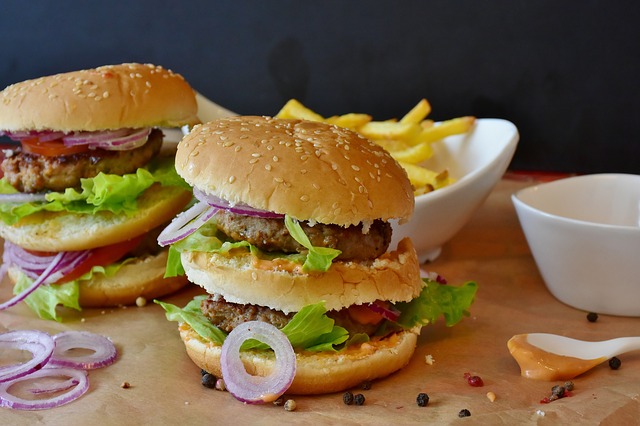 You will also find exotic meats aplenty, including rabbit, kangaroo, emu, and squid. Rabbit, consumed during the Great Depression and once considered a poor man's food, is now served in many gourmet restaurants. Tippo oo, an Italian spot, offers the Pappardelle, a dish of braised rabbit, marjoram, and hazelnut and the Tagliolini al Nero, consisting of squid ink tagliolini, squid, and bottarga (fish roe). Kangaroo tataki is on the menu at the Japanese-style tapas eatery, Izakaya Den, in the heart of Melbourne.
Melbourne has plenty of choices for vegetarians as well. The Smith & Deli is a completely vegan New York-style deli offering sandwiches such as the Home Alone, with turkey, stuffing, roasted brussels sprouts, cranberry sauce, and mashed potatoes and gravy and the Foghorn Legless, consisting of chicken schnitzel, bacon, lettuce, tomato, ranch, and celery salt. Vegan and gluten-free options can be found at Little Sunflower, a popular natural food restaurant. The menu includes vegan burgers, Buddha bowls, and much more. Breakfast is served all day, with unique dishes such as turmeric pancakes made from quinoa flour, topped with mascarpone, berries, and organic maple syrup.
If ethnic foods are your passion, Melbourne has much to offer. Residents from around the world have diversified the cuisine in delicious ways. For dumpling lovers, the delicate and authentic fish mackerel boiled dumplings with their smooth mousse-like filling at ShanDong MaMa are highly recommended. Modern Thai cuisine can be found at Son in Law, which offers a light, casual atmosphere and tasty choices such as Son in Law eggs served with sweet tamarind, chili, and fried shallots.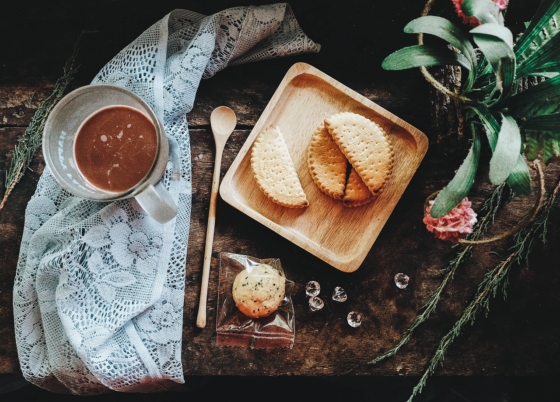 Last but not least, Melbourne is a great place for coffee and dessert lovers. The coffee culture of Melbourne is highly regarded, and the city hosts the annual Melbourne International Coffee Expo. Notable coffee shops include the Little Mule Café and Axil Coffee Roasters, just to name a few. The flat white, an Australian invention from the 1980s, has become an international sensation. Australia's classic desserts are apple pie, jubilee cake, pavlova, and ANZAC biscuits, but more elaborate sweets can be found as well. Deconstructed Tiramisu and White Chocolate Mini Pots are offered at Merricks Creek Winery Cellar Door, while doughnut lovers should be sure to check out Doughnut Time's dense crème brulee doughnut covered in the tiny colorful sprinkles known in British English as hundreds-and-thousands.
As you can see, Melbourne is full of exotic delicacies and delicious treats, which will have you wanting to come back for more.