In the 21st century, it is no understatement that we are all workaholics. We work constantly, whether it is regular office work or running errands and doing daily chores. We seldom realise that in all this working around our gentle hands are the real heroes. While we get our hands dirty our poor nails tend to get chipped or broken at times. It is our duty to protect and maintain them and keep them pretty as much as we can.
We are forever stuck in the vicious cycle of desperate attempts at maintaining our nails but also suffering from nail chips and little injuries. Where do we go then? Splurge on expensive mani-pedis, you may think. But there is a smarter way to prevent this, and it's by investing in good nail care products. Nykaa comes to our rescue here by giving amazing deals on some of its best nail care products.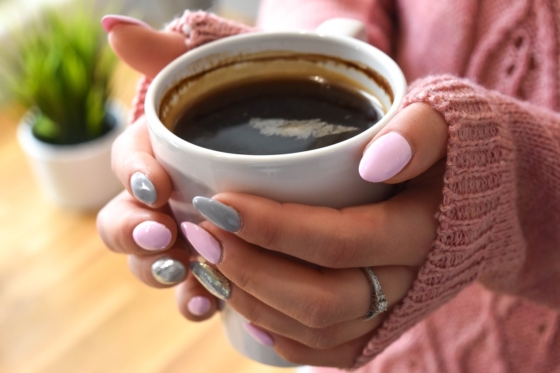 We present to you some of the best nail care products available on Nykaa. The best part is that they are all up for grabs at really good discounts. Using nykaa coupons, you can have your perfectly pretty set of nails at discounted price.  Read on for some of the best nail care products available on Nykaa:
Sally Hansen Vitamin E Nail & Cuticle Oil
Just like our face, our nails and hands need moisturizer to maintain hydration and softness. In order to get beautiful nails, you must nurture them. Sally Hansen Vitamin E Nail & Cuticle Oil is the perfect product to get your hands on for getting prim and proper nails. Its oil complex contains natural ingredients like Vitamin E, Apricot Kernel and Aloe, which smoothens the cuticles and increases nail strength. You should massage your nails and cuticles every night with this oil as it improves circulation in nail bed and gives you smoother nails. This should be your go-to product if you want stronger, shinier and healthy looking, clean nails without making your visit to the salon.
O.P.I Natural Nail Base Coat
Ever wondered how some people's nails look so glossy and clean even without any nail paint on? Nail Base Coat is the answer to that wonder. A nail base coat is the perfect foundation for any nail polish. O.P.I Natural Nail Base Coat is the best of all nail base coats available out there. Just recently launched in India, O.P.I nail lacquers and nail care products have an amazing formula that prevents staining of natural nail and has a long lasting finish. Simply by applying this base coat, your nails will look like you just came back from a manicure.
Sally Hansen Diamond Strength Instant Nail Hardener
Sally Hanson is world famous for giving us the best nail care products. Nykaa has a wide range of their products that you can get at fabulous discounts with nykaa coupons. Sally Hansen Diamond Strength Instant Nail Hardener is another product you should have for giving your nails the best care they deserve. It guarantees to make your nails harder and stronger, with its micro-diamond and titanium formula. Using this nail hardener, you can strengthen weak nails by retaining their lost moisture and creating a protective shield over them to prevent any more damage.
GUBB USA Nail Care Kit
The most basic products that you require for your essential nail care routine are a nice nail clipper, and a nail filer. These simple products maintain your nails and protect them from further damage as well. GUBB USA brings to you a fabulous package at such a great price. It contains your basic nail care necessities, i.e. Toe Nail clipper, Finger nail clipper and nail filer. Its packaging is perfect for making it a part of your travel kit as well. This salon-like kit will keep your nails prim and proper at all times and is a must have for complete care of your nails. So make sure you get this kit for yourself so you can flaunt your perfectly clipped nails to the world.
Rimmel Nail Nurse Nail Rescue 14 Day Treatment
Tired of nails chipping off within days of a fresh manicure? Rimmel has the solution made just for you. Rimmel Nail Nurse Rescue 14 Day is a revolutionary product that helps bring back the strength to weak and broken nails. It can be used as a base coat to any nail polish as well as just transparent coat to give your nails a smooth and shiny finish. This nail treatment is specially designed for weak nails so as to fortify their strength and make them more resistant from chipping and breaking. It is advised to apply it every-day for 14 days to see the best results.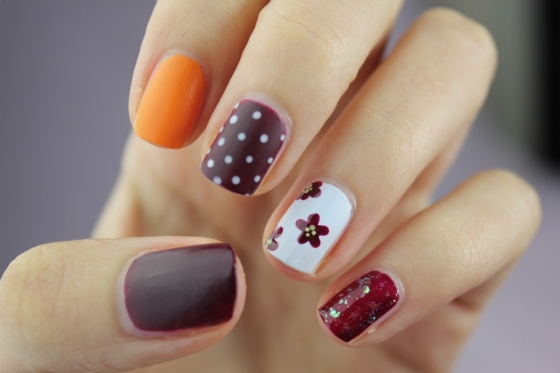 Essence Gel Nails At Home Cleanser
A nail cleanser is one of the most essential products for clean and shiny nails. Nykaa has a variety of nail cleansers on its website, but no product matches the finish of the Essence Gel Nails at Home cleanser. Essence is one of the leading cosmetic brands in Europe, and is globally famous for its high quality and super affordable make up range. This product guarantees clean and shiny nails as it offers a dual function as a nail cleanser. Before you apply gel nails, it removes all dirt and dust from your nails and afterwards too, it cleans out any sticky residues, leaving you with shiny, beautiful nails.
Jaquline USA Bright Look
Say goodbye to yellow and discoloured nails with Jaquline USA Bright Look. It is one stop solution to all you problems of discoloured nails as it promises to instantly conceal and brighten stained, yellowing nails. Made with Porcelain Flower Extract with healing properties and Vitamin E and lime tree extract, Jaquline Bright Look hydrates your nail skin, thus restoring its strength and making nails supple and shiny. It works as a two-in-one product as a nail concealer as well as an illuminator. This is a must have for all the nail art lovers.
Our hands do most of the work for us all day. They deserve the love and pampering like our face gets. Using these products, you can reward your nails with softness and beauty without having to make regular visits to the salon. Nykaa has the widest range of beauty products available in India. So you must grab as many as you can and shower some love up on your hardworking hands.
For more such posts, keep visiting Health Beauty and Food. Do connect with us on Facebook, Twitter, Instagram and Youtube.
P.S. This post is a guest contribution. Click here to contribute to Health Beauty and Food.