Organic skin care is one of the fastest growing beauty categories today. If you've been on the fence about switching to an organic skin care routine, then it's time to seriously consider making a move. Out of all of the skin care products to buy organic, your moisturizer might be the most important. It is the product that sits on your skin all day long and has a big impact on your skin's appearance. So, what makes an organic moisturizer better than any other moisturizer? Check out our top five reasons.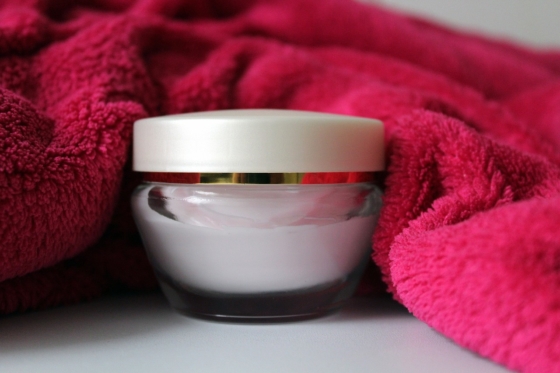 1. Avoid Potentially Harmful Chemicals
First things first, a true organic moisturizer should not contain harsh chemicals, cheap fillers, and synthetic preservatives like parabens, phthalates, petrochemicals, propylene glycol, synthetic preservatives & fragrances, and formaldehydes. Additionally, organic moisturizers should not contain pesticides or genetically modified organisms. These chemicals have been linked to all sorts of skin and health conditions ranging from irritation to cancer. According the Environmental Working Group, women in the US on average apply 168 different chemicals to their bodies each day [1]. Many of these chemicals are small enough to penetrate the skin and be absorbed into the blood stream.
A real certified organic facial moisturizer should not contain these potentially toxic ingredients. Because we tend to use moisturizers at least 1-2 times daily, switching to an organic moisturizer and body lotion can help to reduce your toxic chemical load.
2. Get More Active Ingredients
Instead of fillers and cheap additives, a well formulated organic moisturizer will be made with just about 100% natural and organic ingredients. Vegetable oils, fruit juices, essential oils, and plant extracts are packed with skin nourishing compounds like omega fatty acids, vitamins, minerals, and antioxidants. These compounds penetrate the skin where they work to reduce wrinkles, clear dark spots, heal sun damage, and boost moisture retention.
3. Safer Sunscreen Protection
Organic moisturizers are typically made with mineral sunscreens. Mineral sunscreens are made with natural minerals which sit on the surface of the skin and reflect sunlight away. One of the most common minerals used in sunscreen is zinc oxide. Zinc oxide is the stuff that gives sunscreen that classic thick white consistency. It has strong antibacterial and anti-inflammatory properties which can help to treat acne.
The alternative to mineral sunscreens is chemical sunscreens. Chemical sunscreens are made with ingredients like oxybenzone, avobenzone, octisalate, and octinoxate. Dermatologists and researchers are concerned that not enough studies have been done on the effectiveness of chemical sunscreens and that they may cause allergic reactions.
4. Better for Sensitive Skin
Many ingredients contained in conventional moisturizers can trigger sensitive skin to become inflamed and irritated. Fillers, synthetic fragrances, and potentially irritating preservatives can exacerbate sensitive skin conditions [2]. Because organic moisturizers are made with natural ingredients, they may be better choices for those with sensitive skin. Look for a product which contains anti-inflammatory ingredients like aloe vera juice, cucumber juice, green tea, rose water, and chamomile.
5. Healthier Alternative to Foundation
Conventional foundations products often contain synthetic ingredients. One of those ingredients is dimethicone. It is a synthetic silicone which coats the surface of the skin (giving you that "full-coverage" looks). Silicone acts like a plastic layer covering the skin which traps dirt underneath and can cause clogged pores and breakouts.
Instead of covering your skin in synthetics and fillers, you can hide blemishes and fight wrinkles all at the same time with a tinted organic moisturizer. Tinted moisturizers are made with natural minerals for color and wholesome ingredients which actually benefit your skin.
This post is a guest contribution. Click here to contribute to Health Beauty and Food.
For more such posts keep visiting Health Beauty and Food. Do connect with us on Facebook, Twitter, Instagram and Youtube.