I am a bit hygiene conscious and I never eat without washing my hands. This is why you will always find a sanitizer in my handbag.
Dettol is a brand associated with health and hygiene since years and you will find at least an antiseptic liquid from this brand in every Indian's house. Today I am going to share my experience with its hand sanitizer.
Read its complete review to find how it works…
Price: 54 INR
Quantity: 50 ml
Company's claim: Dettol Hand sanitizer kills 99.9% of germs instantly without water. Use anytime, anywhere: car, office, handbag, picnic, nappy change, travel, sports etc. Leaves your hands refreshed. Use as often as required.
Directions to use: Take a coin sized drop on your palm and rub your hands briskly until dry. No need to use water thereafter. The amount shown in the below picture is enough to make your hands clean.
Ingredients: Denatured Alcohol- 69.4% w/w, Water PEG/PPG-17/6 copolymer, Propylene glycol, Acrylate /C10-30 alkyl acrylate, cross polymer, Tetrahydroxpropyl ethylenediamine, Perfume.
Dermatologist tested: Yes
Packaging: Small transparent bottle with green colored tight flip-up cap, dettol hand sanitizer is perfect to carry in your bag or purse.
Appearance: Dettol hand sanitizer is a transparent liquid which in spite of its thick consistency, floats very easily when you take it in your hand.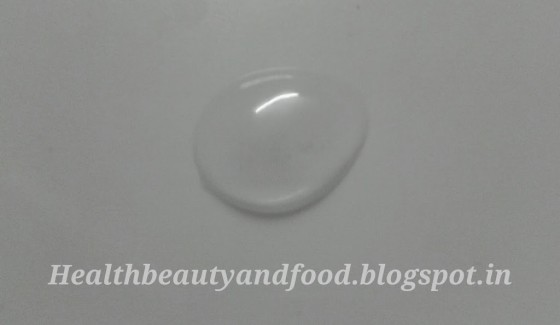 Fragrance: It smells like the mixture of coconut water and lemon which is quite refreshing.
Experience: On using it, dettol hand sanitizer gives you a cooling sensation and clears away all the dirt and oil without making it dry. I have used it many times after having food and it does its job well of cleaning my hands and making it smell good.
What I like:
Cheap
Cleanses hand well
Nice refreshing fragrance
Travel friendly packing
Does not dry hands
What I dislike:
Verdict: Dettol hand sanitizer with its cute travel friendly packing, refreshing fragrance and 99.9% germ kill action is a must-have for all hygiene conscious people.
HBF rating: 5/5
Verdict: Dettol Instant hand sanitizer is a must-have in every woman's handbag. If you are hygiene conscious like me then I bet you can't live without it.
Have you tried Dettol Instant hand sanitizer?  Share your experience in the comment section below.