Remember the Chocolate and Honey lip balm from Lass Naturals I reviewed a few days back? Today I want to share my experience with another product from this brand. They had sent me this Rose and Honey face wash along with the lip balm.
I have used only 2 products from Lass Naturals, a lip balm and a face wash. Both the products has created good impression of this brand in my mind. If you have read the review of Chocolate and Honey lip balm, you must be knowing how much I loved it. This Rose and Honey face wash is also very nice. Recently I tried 3 face wash from different brands and this one is my favourite among them.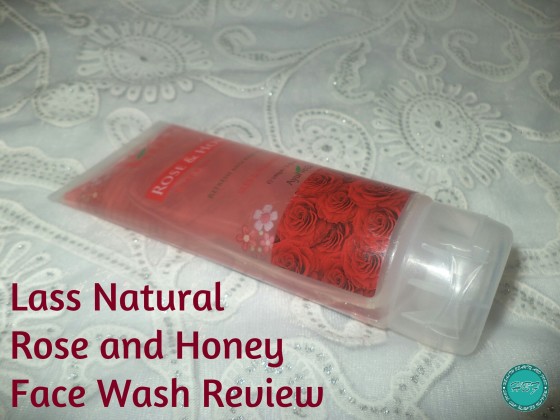 Price: Rs. 115/-
Quantity: 100 grams
Product Description and Ingredients:
Fragrance: It has a mild rose fragrance which stays for some time even after rinsing.
Packing: It comes in a red translucent typical face wash like tube with transparent flip-up cap.
Also read: Hiphop Skin Care Salt & Sugar Face Wash review
Experience: Lass Naturals Rose and Honey face wash has a thick gel-like consistency which require good enough water to lather. As it has Rose as its main ingredient, it actually gives my face a nice glow after washing. And yes this face wash does not dry my skin (even in this winter). I know whom to thank for this non-drying feature. It's the other main ingredient Honey in this face wash who takes care of the dryness.
Lass Naturals Rose and Honey face wash is paraben and sulphate free so can use it without any worries. It is made with natural ingredients like rose, honey and aloe vera so it can be used by everyone.
I think people with oily skin will also like it as it doesn't make skin greasy/oily water washing. Instead it leaves the skin clean, toned and hydrated. Overall I'm completely happy with it and I would like to buy it in future.
Recommended for you: Everyuth Naturals Advanced Clear Beauty Tulsi Turmeric Face Wash review
What I like about Lass Naturals Rose and Honey Face Wash:
Cleanses well
Tones and hydrates the skin
Gives a healthy glow
Contains natural ingredients
Free from parabens and sulphate
Cheap as compared to other natural face wash
Easily available online
Cruelty free
What I like about Lass Naturals Rose and Honey Face Wash:
Not available offline (at least I didn't find it)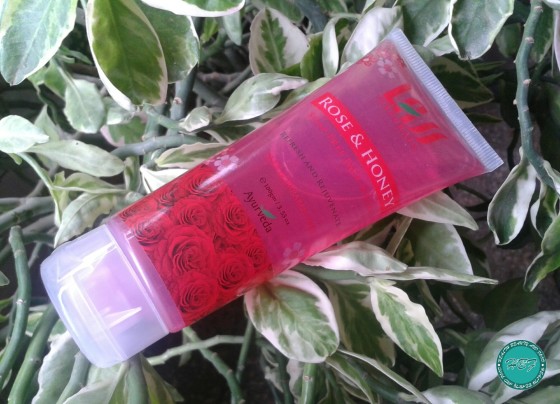 Rating: 4.5/5
Verdict: Lass Naturals Rose and Honey Face Wash is a natural, paraben and sulphate free face wash which is suitable for all type of skin. It cleanses, tones and moisturize the skin and make it glowing. I highly recommend this to people with dry skin as it perfectly suited me.
Have you tried Lass Naturals Rose and Honey Face Wash? How was your experience with it? Also did you find it in a beauty store near you? Please let me know by commenting below.
I will appreciate if you follow my blog via Facebook, Twitter, Google+, Pinterest and Instagram.